Chick-fil-A offers free chicken on "Cow Appreciation Day"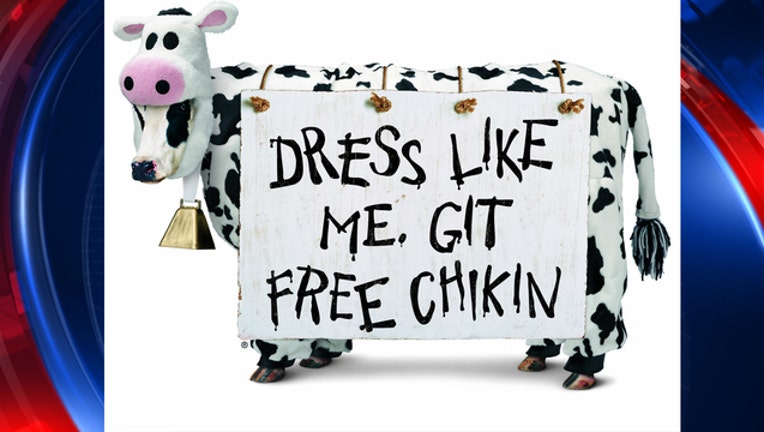 On Tuesday, July 11, chicken-eaters can get free Chick-fil-A. There's only one catch. They have to come in dressed as a cow.
Chick-fil-A is celebrating "Cow Appreciation Day" for the 13th straight year. Customers dressed like a cow can get get a free entrée at more than 2,100 restaurants worldwide. The offer stands from opening hours to 7 p.m.
Additionally, children can receive a free Kid's Meal if they come in dressed like a cow.
"Every year we are amazed at the number of customers who participate in Cow Appreciation Day," said Jon Bridges, Chick-fil-A's senior vice president and chief marketing officer. "It's a great opportunity for guests to celebrate by exploring our menu."
Last year, 1.6 million cow-dressed customers received the free entrée.