Charlie Geren holds off challenger for Fort Worth House seat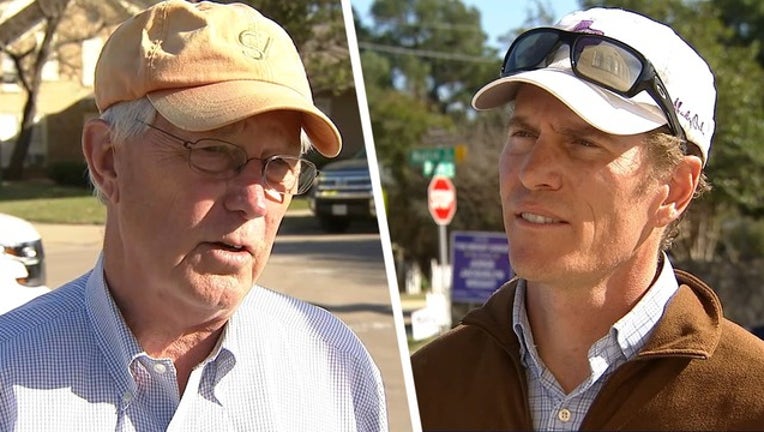 article
Incumbent Charlie Geren managed to hold off a second challenge over conservative Bo French for State Representative in District 99 covering Fort Worth.
With the majority of precincts reporting, Geren held on to more than a 10 point lead over French. 
Both candidates greeted voters outside the same polling place in Fort Worth Tuesday afternoon. The candidates shook hands and greeted voters within a few feet of each other. Both Geren and French live near the polling location at North Hi Mount Elementary School.
The early lead had Geren's supporters excited for their candidate. He has represented House District 99 since 2001. He's best known for his restaurant Railhead Smokehouse and his involvement with the Fort Worth stock show. He greeted voters and asked for their support.
Bo French is the other Republican candidate who is billing himself as the "more conservative" choice in the Texas House. He's funded largely by the far-right political group, Empower Texans. The businessman, rancher and investor shook hands with voters as they went in to vote.
Both candidates have spent more than $1 million in what has become a nasty, at times, negative campaign.
"I want to work on restructuring public school finance and more money into higher education and transportation issues," Geren said. "They're all very important to District 99."
"I just feel like we need to have more conservative representation down in Austin because we've got to fight back against what I see as the continued liberal degradation of society," French said.
Geren first faced off against French six years ago and won with a 16 percent margin.