Chamberlain Studios, Dallas PD offer free self-defense class for women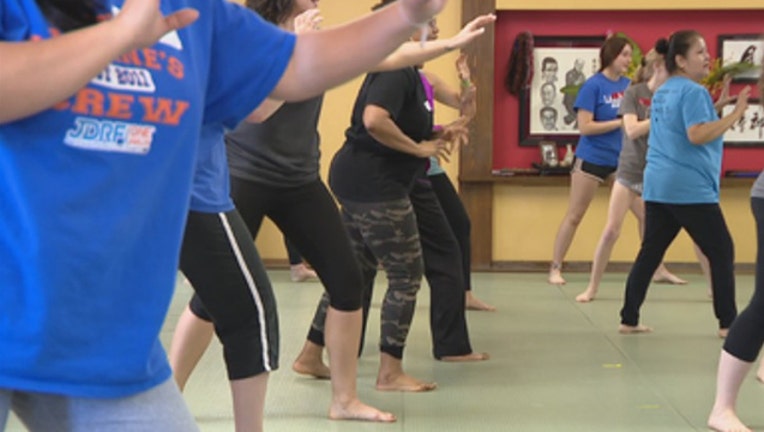 DALLAS - The Dallas Police Department and Chamberlain Studios of self-defense helped teach women valuable self-defense tactics for free.
Organizers say the event on Saturday was a continuation of Friday's International Women's Day.
Those who took part learned how to have greater awareness, verbal confrontation skills, and techniques to prevent, escape, and resist violent assaults.
"We want them to feel empowered. We want them to know there is something they can do to fight back," instructor Kellyn Laurinski said. "And also like 98 percent of this is just awareness of your surroundings. Don't walk around with your cell phone in your hands staring at the ground, you know. Like, things that seem obvious but people still do them all the time."
Participants also got a chance to break wooden boards.
For each plank they broke, a dollar was donated to the Genesis Women's Shelter.