Central and Southeast Texas braces for possibly more rain after flooding kills 1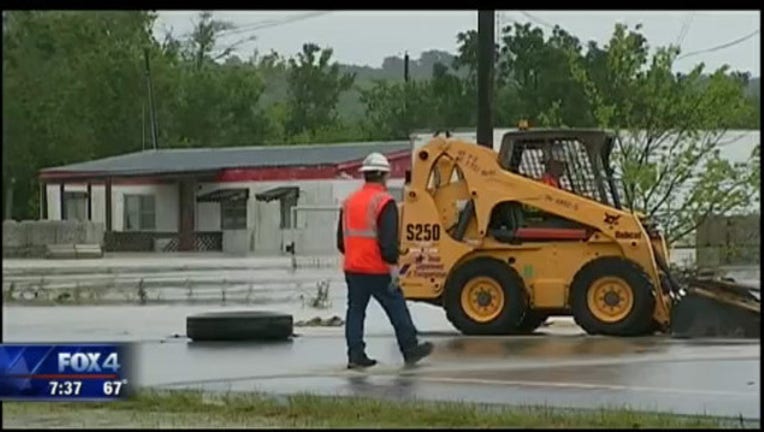 article
BRENHAM, Texas (AP) — At least one person is dead and three others were missing after torrential thunderstorms caused flooding in Texas, officials said as they braced for the possibility of more rain over the long Memorial Day weekend.
"It's not going to take very much rain to get us in those flood stages again," Washington County Judge John Brieden said Friday.
The forecasts through the holiday weekend called for scattered or isolated thunderstorms in Central and Southeast Texas. But officials say they will be monitoring local rivers and waterways, which could rise out of their banks in the coming days due to the heavy rains.
Other parts of the country saw heavy rains Friday, as well, especially in central Kansas, where the Wichita Eagle reports that an 11-year-old boy is missing after he was swept away in a swollen creek.
In Washington County, Texas, located between Austin and Houston, mobile homes washed away in the flooding and multiple houses had water inside, Brieden said. He said there had been more than 50 water rescues from houses and vehicles since the rains started Thursday morning.
"We had one guy that got out of his vehicle and managed to hang on to a tree while the vehicle washed away," Brieden said, adding the man was in the tree for a couple of hours before being rescued by a boat crew.
But one person drowned and another person was missing after their vehicle was swept away, Brieden said.
And officials in Travis County, which saw up to 9 inches of rain in some parts, were still searching for two people missing from a vehicle on a flooded roadway, according to Lisa Block, an emergency services spokeswoman.
The Washington County seat, Brenham, received 16.62 inches of rain on Thursday, breaking the city's daily rainfall record, said National Weather Service meteorologist Wendy Long.
Brieden said about 40 children spent the night at a Brenham elementary school after buses were unable to get them home. He said that in some areas buses couldn't get down flooded roads. A couple of buses had to be rescued as one broke down and another was trapped when waters rose nearby.
The National Weather Service said it determined that an EF-1 tornado hit Thursday in Bryan, about 100 miles northwest of Houston. Bryan officials said 153 homes were damaged, including 53 with major damage.