Carter High movie about 1988 football team gets October release date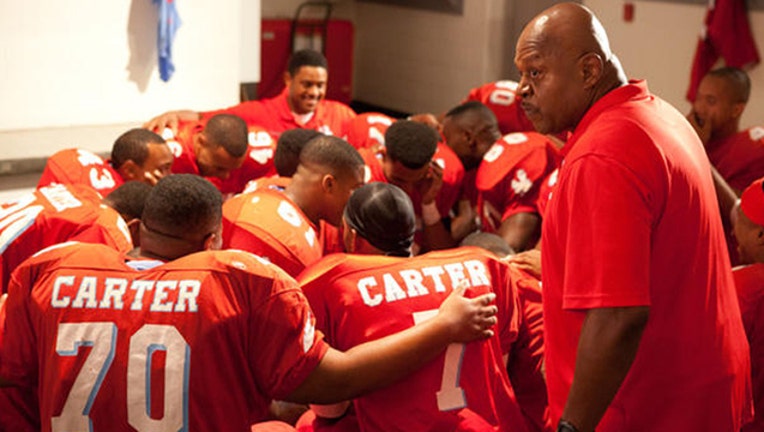 article
A movie about the 1988 Dallas Carter High School football team will have an October release date.
The film about the Carter Cowboys, who won a title and then had it stripped three years later, will debut on Oct. 30 in Dallas and Houston. The film will then start rolling out across the United States in subsequent weeks.
The 1988 team stormed its way to a state championship, knocking off powers like Odessa Permian and Converse Judson, only to be brought down by an armed robbery scandal which sent half a dozen players to prison.
The squad was surrounded by drama and included legal battles over whether they'd used ineligible players.
In September 1989, a judge sentenced 12 Carter High students on armed robbery charges -- 11 got prison terms. Six were football players, including All-American Derric Evans and Gary Edwards, another highly recruited player.
The judge would note that in the six months after Carter won a state championship, they'd committed more armed robberies than Bonnie and Clyde - 21 holdups in all.
Former Cowboys Pro Bowl defensive lineman Greg Ellis is executive producer on Carter High. Ellis told FOX4 in January he thinks the film, with prominent actors like Charles Dutton and Vivica Fox, can be inspirational and transforming.