Canton tornado upgraded to EF-4, 3 more twisters confirmed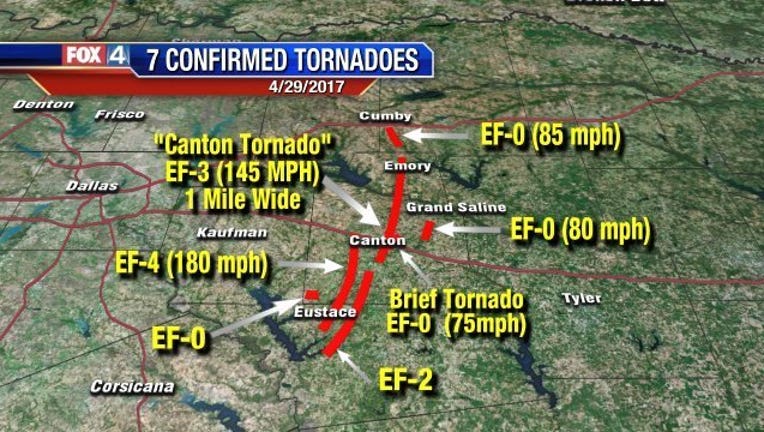 article
CANTON, Texas - The National Weather Service now believes seven tornadoes left the trail of destruction during Saturday's severe weather in East Texas.
The meteorologist also upgraded the twister that hit from Eustace to Canton to an EF-4 with winds that topped 185 miles per hour.
Also Monday, Gov. Greg Abbott declared a state of disaster for Henderson, Van Zandt and Rains counties.
The Canton and Fruitvale school districts remain closed as residents work to clean up in the area. But classes did resume in the Martin's Mill and Eustace school districts on Tuesday.