Bush Center displays rare Honus Wagner baseball card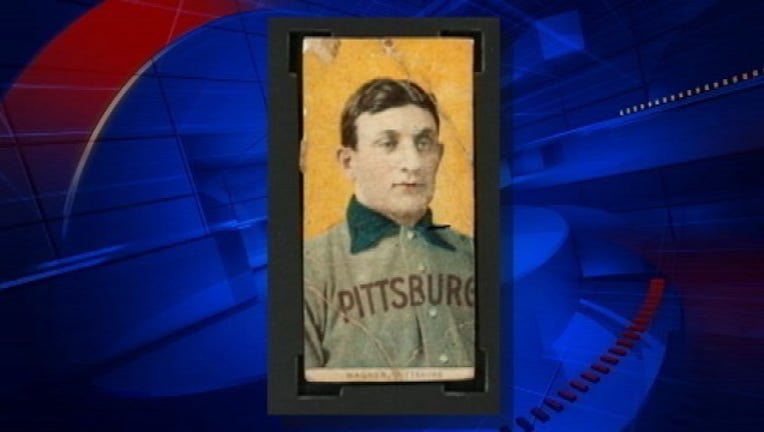 article
DALLAS (AP) - One of the rarest, most valuable specimens of sports memorabilia is at the George W. Bush Presidential Library and Museum at Southern Methodist University.
The T206 Honus Wagner baseball card went on display Wednesday. It's regarded by collectors as the "Holy Grail" of baseball cards. An example recently sold at auction for $1.3 million.
Wagner was one of the first five players chosen for the National Baseball Hall of Fame in recognition of his long, stellar career as shortstop for the National League's Louisville Colonels and Pittsburgh Pirates.
His baseball cards were offered as premiums on cigarette packs until Wagner objected.
A Bush Center statement says the card will be displayed through Aug. 17 as part of its exhibit "Baseball: America's Presidents, America's Pastime."
Copyright 2015 The Associated Press. All rights reserved. This material may not be published, broadcast, rewritten or redistributed.