Brussels Airport departure hall reopens after deadly attacks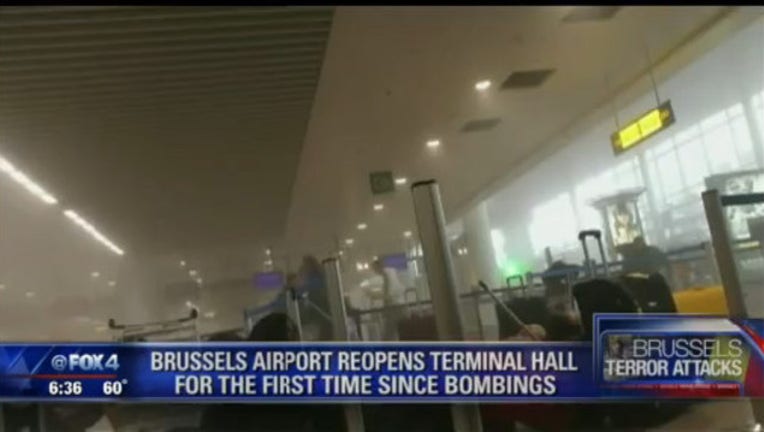 article
BRUSSELS (AP) — The Brussels Airport is reopening its departure hall for the first time since deadly Islamic extremist attacks on March 22.
The airport had already resumed some flights but passengers had been using a temporary check-in tent because of extensive damage to the departure hall from the twin suicide bombings that killed 16 people.
Passengers on select flights will start using the newly repaired departure hall Sunday after a special ceremony. Extra security checks have been added before entering the terminal.
Brussels Airport Company CEO Arnaud Feist called it "an important day in the recovery" of the airport and in efforts to revive the city's image. The March 22 attacks at the airport and Brussels' subway killed 32 people.
Feist hoped the airport would be back at 100 percent capacity by mid-June.