Boy revived after being swept away in flash flood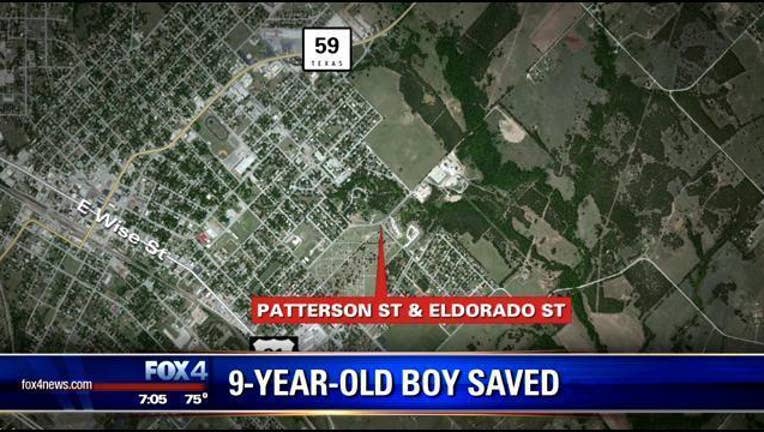 A boy in Montague County was rescued after he was swept away in a flash flood Wednesday.
It happened around 4 p.m. at the Grove Apartments in Bowie.
The 9-year-old boy had gone under water and might have drowned, but rescuers were able to save and revive him.
The Bowie Police Department reported on its Facebook page that he is now doing well.