Boater killed by propeller at Denton Creek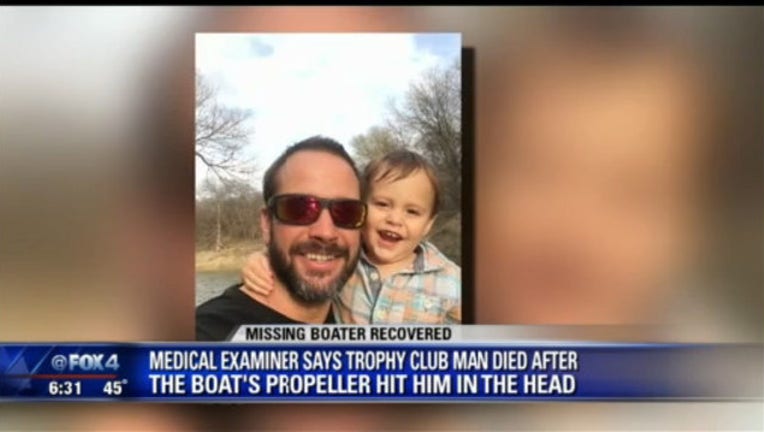 A boat propeller killed the Trophy Club father who was found dead after a fishing trip with his son, according to the Tarrant County Medical Examiner's report.
Matthew Meinert, 38, died shortly after the propeller hit him in the head, according to the report.
He disappeared Monday evening while fishing on Denton Creek with his 2-year old son, Oliver. The little boy was found on the bank of the creek near the boat Tuesday morning. He was not hurt.
Game wardens discovered Meinert's body in the water Friday a short distance downstream where the boat was located.
READ MORE: Searchers find toddler, dad still missing near Denton Creek