Beto O'Rourke says he won't rule out 2020 presidential bid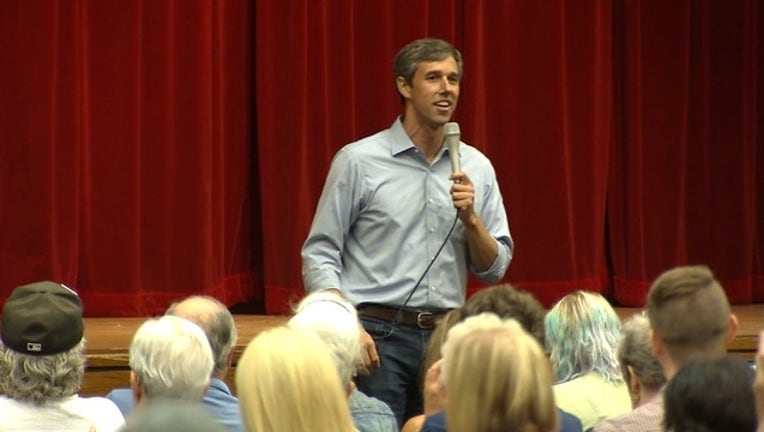 Rep. Beto O'Rourke said Monday he's not ruling out a run for president in 2020.
The former candidate for U.S. Senate answered a question about a potential run during his final congressional town hall in El Paso and elaborated on his growing openness to running with reporters after the event.
O'Rourke told the crowd that he remains focused on spending time with his wife, Amy, and children at the moment and also finishing out the final weeks of his term in the U.S. House.
"And then, Amy and I will think about what we can do next to contribute to the best of our ability to this community," O'Rourke said.
The congressman, who came within 2.5 points of beating Sen. Ted Cruz in November, said it's true that his thinking has changed since the campaign ended.
"Now that that is no longer possible, we're thinking through a number of things and Amy and I made a decision not to rule anything out," O'Rourke said to reporters.
O'Rourke said he's received plenty of guidance from people since his U.S. Senate campaign came to an end.
"The best advice I received from people who've run for and won and run for and lost elections like this, is don't make any decisions about anything until you've had some time to hang with your family and just be human. And so I am following that advice," O'Rourke said.
Numerous Democrats in Texas and across the United States are urging O'Rourke to jump into what will likely be a crowded 2020 Democratic presidential primary field. A mid-November poll had O'Rourke in the top three of potential candidates.