Attorney General Ken Paxton returns to work after acquittal, what happens now?
Texas Attorney General Ken Paxton returned to work on Monday after his impeachment trial acquittal over the weekend.
Paxton was suspended after the Texas House voted to impeach him in May, but on Saturday the Texas Senate jurors cleared him of any wrongdoing.
The attorney general took a victory lap on social media after his acquittal, posing with fans at Sunday's Cowboys game and thanking former president Donald Trump and others for their support.
While Paxton won in a political court, he is still facing an FBI investigation and a state criminal indictment, where the jury won't be politicians.
"I think in an impeachment proceeding in the Texas Senate you could very well get a political result that has nothing to do with the facts," said John Helms, a former federal prosecutor. "But if the facts strongly show that he's guilty of bribery and other types of misconduct. I think that a jury of regular folks who's been through the jury selection process is much more likely to find him guilty than a Republican Texas Senate."
Paxton is still awaiting trial on securities fraud charges from a 2015 indictment.
The case was recently moved from Collin County to Houston.
Paxton has also been under FBI investigation since 2020, although no charges have been files in that case.
Helms says the testimony in the two-week impeachment trial was closely watched by those looking into Paxton allegations.
"I think that anybody who's investigating someone who is in a trial, is going to be carefully watching what happens in the trial because even if the trial only peripherally touches on their investigation, like the securities fraud, I think they will still want to know what kinds of positions Ken Paxton is taking in this case, and they will want to see what his defenses are," he said.
Paxton never testified in the impeachment trial.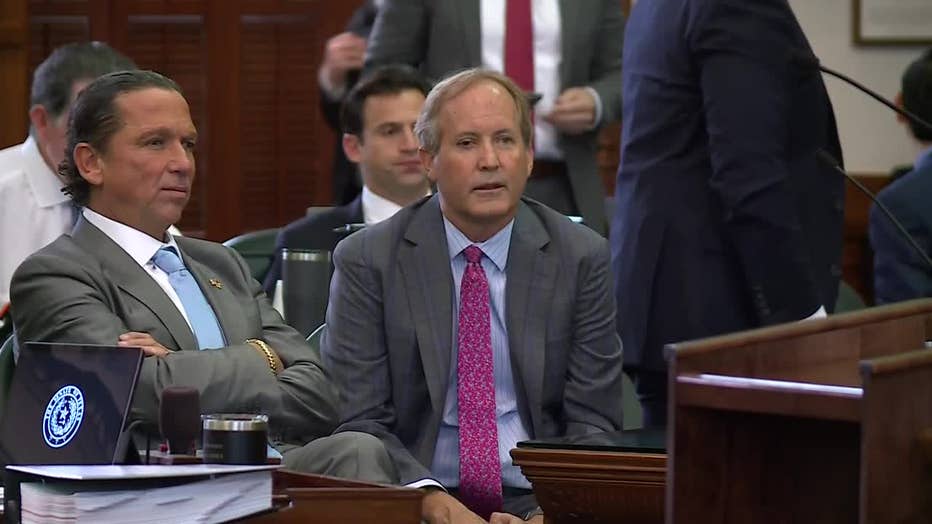 Helms says that was a smart strategy by his lawyers to prevent possible problems for him in criminal court.
While Paxton beat similar allegations in the Texas Senate, Helms cautions this does not guarantee an acquittal in a criminal court.
"They're not going to be pressured by their party or anything like that, and frankly, they can vote to acquit or convict based on whatever they want in a jury trial. You've got regular citizens," said Helms.
FOX 4 reached out to the Attorney General's office to see if Paxton had any comment, but they have not gotten back to us.
Paxton said on social media that he will be in Maine this week doing an interview with Tucker Carlson.