Atmos: No gas leak despite foul odor in McKinney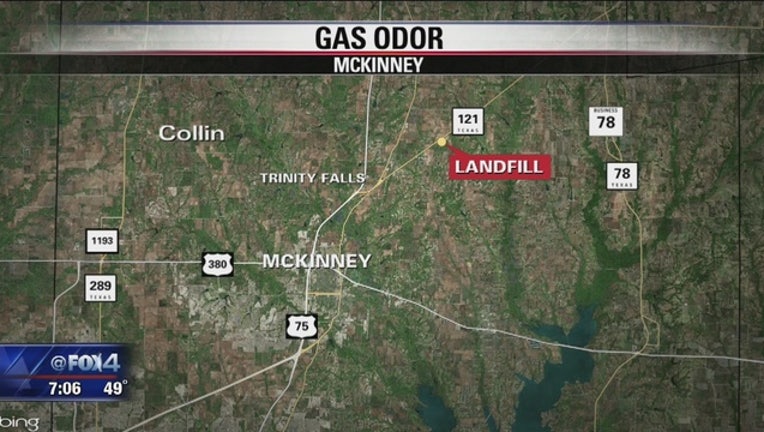 article
McKINNEY, Texas - Atmos Energy said there is no natural gas leak in a McKinney neighborhood but it will continue to monitor the area.
Several people living near the city's landfill called over the weekend to report the smell of natural gas.
Natural gas is usually odorless. An odorizer which smells like rotting eggs is added for safety.
Atmos said the landfill recently established a natural gas service and overdid it a little on the odorizer.
"Atmos Energy has conducted odorant concentration tests and checks at the landfill and determined the odorizer level was set too high. Our technicians are in the neighborhood responding to calls.   We have conducted an extensive investigation and safety check of our system to ensure system safety.  Adjustments have been made to the odorant level and we will continue to monitor the area throughout the night," the company said.
Atmos thanked residents who reported the problem even though it turned out to be harmless.
"We always ask that if you suspect a natural gas leak to leave the area immediately and from a safe distance call 911 and then call the Atmos Energy 24-hour emergency number at 866-322-8667," the company said