Arlington police identify suspect shot by police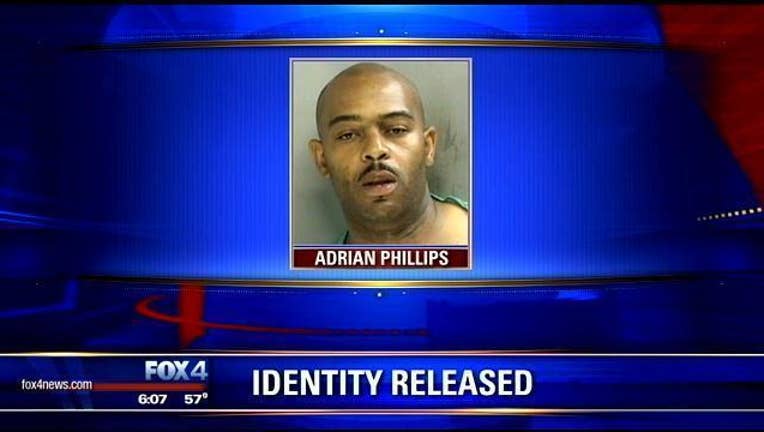 A man shot by Arlington police is well enough to be in jail instead of the hospital.
Adrian Phillips was spotted leaving the scene of a home burglary Tuesday afternoon.
Police said he drove at and struck a responding officer as he tried to escape.
The officer fired at Phillips' car. He got away, but was later found inside the car with a gunshot wound.
He will likely be charged with burglary, evading arrest and attempted capital murder of a police officer.