Arizona, Texas prepare to send Guard to US-Mexico border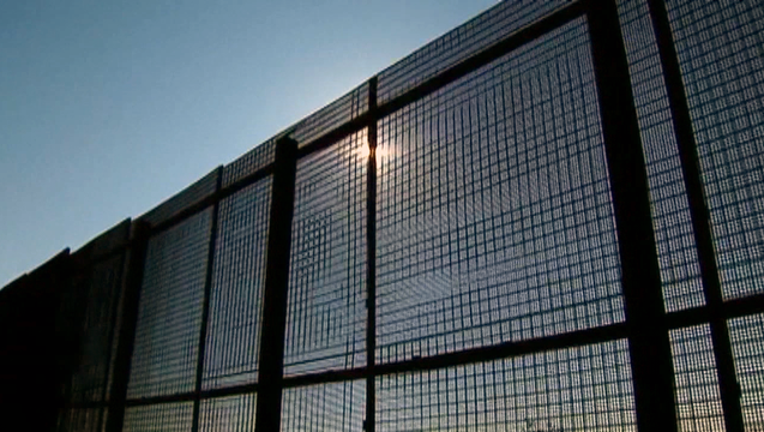 article
AUSTIN, Texas (AP) - Arizona and Texas announced Friday that they were preparing to deploy National Guard members to the U.S.-Mexico border in response to President Donald Trump's call for more border security.
App users: View full article here
Arizona Gov. Doug Ducey said about 150 Guard members would deploy next week. And the Texas Military Department, the umbrella agency over the Texas National Guard branches, said on its Twitter account that it would hold a Friday night news conference on its preparations, though further details were not immediately available.
Trump told reporters Thursday that he wants to send between 2,000 and 4,000 National Guard members to the border to help fight illegal immigration and drug trafficking.
New Mexico Gov. Susana Martinez's office said Friday that it had not yet deployed any Guard members. The office of California Gov. Jerry Brown did not respond to questions about whether it would deploy troops.
That would be lower than the roughly 6,000 National Guard members that former President George W. Bush sent in 2006 during another border security operation, though more than the 1,200 Guard members President Barack Obama sent in 2010.
A spokesman for Ducey said Friday that the deployment would be funded under a federal law called Title 32. Under that law, the National Guard remains under the command and control of each state's governor, but receives federal pay and benefits. The deployments under Bush and Obama also occurred under Title 32.
MORE: Arizona sending 150 Guard troops to border next week
Trump signed a proclamation Wednesday blaming "the lawlessness that continues at our southern border." Earlier, he said he wanted to use the military to secure the southern border until his proposed border wall was built. Congress has largely refused to fund Trump's full request for the wall.
After plunging at the start of his presidency, the numbers of migrants apprehended at the southwest border have started to rise in line with historical trends. The Border Patrol said it caught around 50,000 people in March, more than three times the number in March 2017. That's erased a decline for which Trump repeatedly took credit. Border apprehensions still remain well below the numbers when Bush and Obama deployed the Guard to the border.
News reports of a caravan of Central American migrants passing through southern Mexico also sparked angry tweets from the president. The caravan of largely Central American migrants never intended to reach the U.S. border, according to organizer Irineo Mujica. But Trump has repeatedly cited it as an example of what he called America's weak immigration laws.
Department of Homeland Security officials have said Guard members could support Border Patrol agents and other law enforcement agencies. DHS Secretary Kirstjen Nielsen said this week that guard members could "help look at the technology, the surveillance," and that the department might ask for fleet mechanics. Federal law restricts the military from carrying out law enforcement duties.
From 2006 to 2008, the Guard fixed vehicles, maintained roads, repaired fences and performed ground surveillance. Its second mission in 2010 and 2011 involved more aerial surveillance and intelligence work.
Former Texas Gov. Rick Perry, now Trump's energy secretary, also sent about 1,000 Guard members to the border in 2014 in response to a surge in the number of unaccompanied immigrant children crossing the Rio Grande, the river that separates the U.S. and Mexico in the state.
About 100 Guardsmen remain deployed as part of that existing state mission.
___
Associated Press writers Bob Christie in Phoenix and Susan Montoya Bryan in Albuquerque contributed to this report. Nomaan Merchant reported from Houston.