Apartments destroyed by afternoon fire in Allen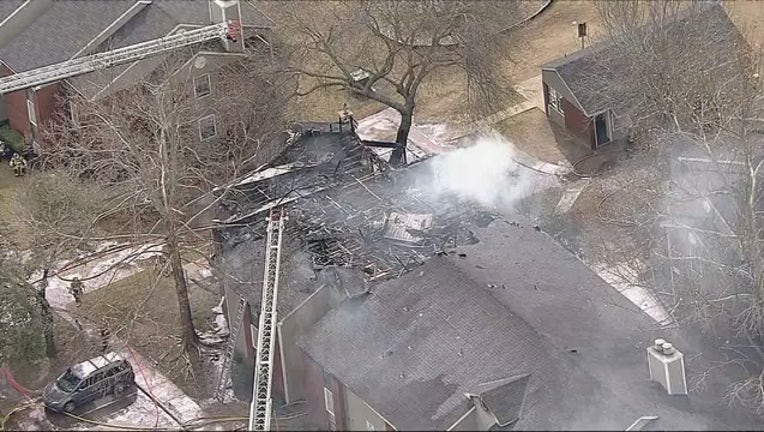 ALLEN, Texas - Several apartments were destroyed by a fire that started in Allen Wednesday afternoon.
Firefighters were called to a fire at an apartment complex in the 1500 block of South Jupiter.
The apartments on the second floor received the most damage.
There were no reported injuries as a result of this fire.
Fireighters were able to get the flames under control shortly after arriving.
Crews from McKinney and Plano also responded to assist.