Anheuser-Busch donates water to Texas flood victims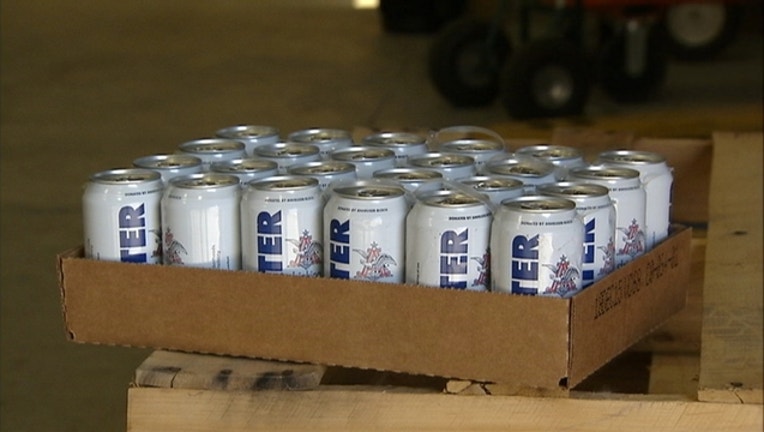 article
Donations are coming in for flood victims across Texas.
On Monday morning, beer company Anheuser-Busch donated more than 50,000 cans of water to the American Red Cross. The water will be distributed to flood victims in the Houston area, Austin area and North Texas.
"When we have corporations like Anheuser-Busch step up and help us in disaster relief, it makes a world of difference," said Red Cross public information officer Anita Foster. "These donations come on pallets, they're shrink-wrapped, and they're easily movable. These types of donations make disaster relief faster and more efficient for the people impacted."
The 2,254 cases of water arrived at the Red Cross' Arlington warehouse Monday morning. From there, they can be distributed by truck to flood-damaged areas across the state.
In North Texas, Parker and Hood counties suffered the most severe flood damage. Foster said four people in the area needed the Red Cross shelter Sunday night because of the flooding, which occurred last week. An apartment building in Granbury has also been deemed unsafe to enter, after a mudslide washed away parts of the ground under it.