American Airlines to cut management and support staff jobs
DALLAS - One of the largest employers in North Texas is reducing its workforce from the top down.
Fort Worth-based American Airlines is cutting 30 percent of its management and support staff, which is about 5,000 jobs.
American Airlines CEO Doug Parker said revenue is down 90 percent due to the COVID-19 pandemic.
He told investors the worst appears to be behind them, as the airline takes safety steps to ensure customers feel confident flying again.
There's been some improvement in customer demand, but not enough to prevent this round of layoffs.
In a call with investors, Parker said the airline is looking at a lot of options, but bankruptcy is not one of them.
"We're looking to reduce cost and right side the airline for the environment," he said.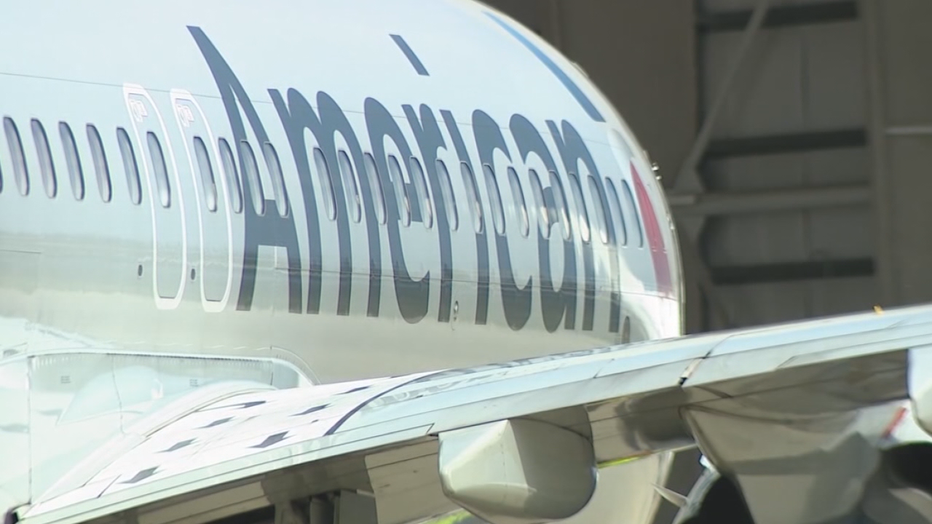 American will cut 30 percent of its management and support staff.
The airline is also offering early retirement packages and voluntary leave to employees, including pilots and flight attendants.
Parker said 40,000 out of its 100,000 employees have opted for one of those options.
"These are the kind of calls companies are having to make to remain lean and competitive," travel expert Gabe Saglie said.
Saglie said the airline industry will rebound, but added that consumer confidence will determine how soon.
"We saw a pretty dramatic bump in bookings over Memorial Day weekend, so the mind share is starting to shift. The problem is, it's not shifting quickly enough," Saglie said.
A TSA spokeswoman said nearly 265,000 people went through security checkpoints on Tuesday.
That's up 32 percent from the previous week, according to the agency, though still only a small fraction of passenger counts compared to before pandemic.
Passengers are now starting to post videos on social media of packed flights too.
"It's no secret it's hard to socially distance on aircrafts no matter if it's half full, five passengers, or totally full," Association of Professional Flight Attendants (APFA) spokesperson Paul Hartshorn Jr. said.
American officials said the airline is operating on a 20 percent flight schedule.
Limited flights often mean fuller planes.
Hartshorn says space is becoming an issue.
"It's not been easy on our flight attendants, though people want and expect seats to be open when they're not. People want to move constantly," he said. "Your options are incredibly limited."
Parker said the airline will begin notifying passengers in advance if their flight is filling up, to give them the option to change travel plans.
The APFA is also calling on the airline to do a deep cabin cleaning in between flights, not just at night.