Alaska Airlines CEO says he might keep Virgin America brand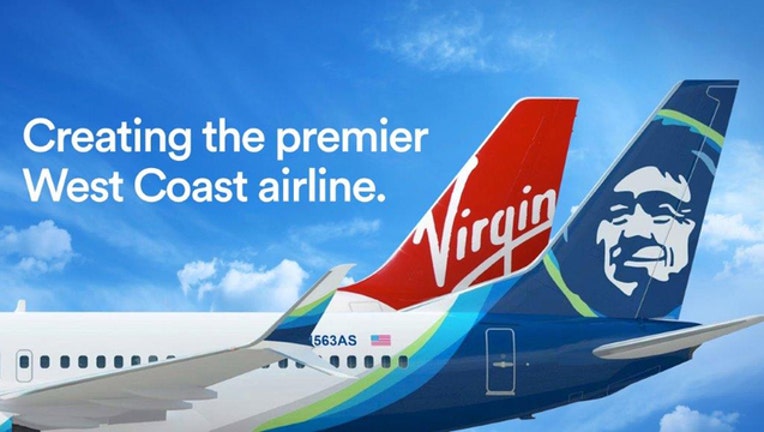 article
NEW YORK (AP) — Alaska Airlines CEO Brad Tilden said Wednesday that he might keep the Virgin America brand, running it and Alaska as two different products within the same airline group.
In April, Alaska announced plans to buy Virgin America for $2.6 billion, a deal which would make it a West Coast powerhouse. Both airlines have very loyal — but different — followings and almost immediately both groups expressed fears that the combination would kill off what they love about their own airline.
A decision hasn't yet been made but Tilden noted that European carriers have kept their own identity following mergers.
"We are looking at that because we do believe in the power of the Virgin America brand and we don't want to lose all that loyalty and revenue that exists today," Tilden said at the end of a speech at The Wings Club, an aviation professional group that frequently hosts CEOs as speakers.
Past aviation mergers in the U.S. have meant the death of the acquired brand. But Tilden noted that in Europe both names and cultures tend to live on. He cited the Lufthansa Group, which includes its namesake German airline, along with Swiss and Austrian Airlines. Air France and Dutch carrier KLM operate as two separate carriers despite common ownership. And International Airlines Group runs several individual brands including British Airways, Spanish carrier Iberia and Ireland's Aer Lingus.
In a brief interview with The Associated Press after the speech, Tilden said he is "taking a good look at running two brands for some period of time, perhaps forever." He also said the airline is looking to have regulatory approval for the merger by late summer or early fall.
Alaska is loved in its hometown of Seattle and throughout the Pacific Northwest. It has one of the best on-time performances, the industry's lowest complaint rate and tries to strike a balance between making a profit and keeping passengers happy. For instance, like most other airlines, it charges a fee for checked luggage. However, Alaska was the first carrier to add a guarantee — if a checked bag isn't at the pickup area within 20 minutes, fliers get $25 off a future trip or 2,500 bonus miles.
Virgin America, which is based near San Francisco airport, has its own loyal following, especially in Silicon Valley. The airline started flying in 2007 with backing from Richard Branson, the colorful British billionaire, as a minority owner — U.S. law limits foreign ownership of airlines. It quickly won over fliers with its funky mood lighting, inflight internet and individual TVs at each seat. Passengers can order meals or drinks from the screens and can even send a drink to another passenger.
But the Virgin name doesn't come cheap. In the past three years, Virgin America has spent more than $22 million in license fees to a company controlled by Branson.
Discussion of the brands came up in a question and answer session where J.P. Morgan analyst Jamie Baker noted that this is the first merger he's seen with such different corporate and passenger cultures.
"It is the thing I'm losing the most sleep over with our merger," Tilden replied.
After the speech, Baker told The Associated Press that the airline-within-an-airline model in the U.S. has been proven "time and time again, to be inefficient."
"Maintaining two distinct brands adds complexity and expense and potentially confuses passengers and employees." Baker said. "More likely is an outcome where each brand's best practices are retained. For core Alaska flyers, this could mean ordering a meal from one's seatback monitor on a flight to Anchorage."
__
Follow Scott Mayerowitz at twitter.com/GlobeTrotScott. His work can be found at http://bigstory.ap.org/content/scott-mayerowitz.