A no-triples weekend? We'll take it!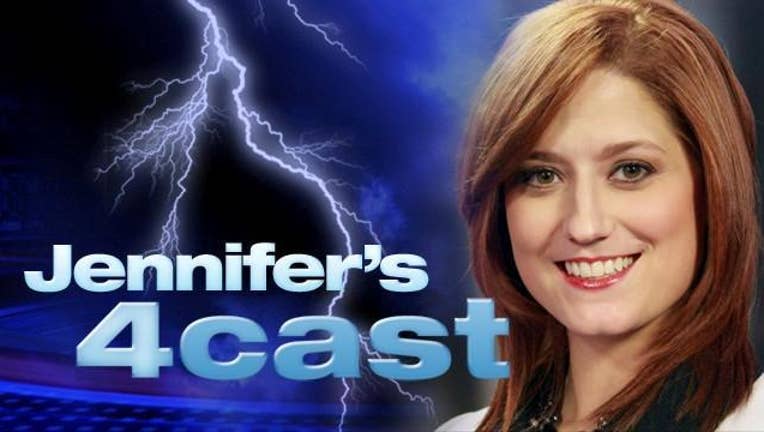 If you liked yesterday's 90s, you'll love today's high of 97°. Plenty of sunshine with a few high clouds and light SE winds. There is a 10% chance of rain for areas to our west, NOT including the Metroplex.
Tonight, back down to 76° with mostly clear conditions.
Another repeat for Sunday with a high of 98° and dry and sunny conditions.
Then comes the heat for the workweek. Monday brings us up to 101°, and we should warm up a few degrees past that by Friday.