94-year-old Opal Lee continues her quest to make Juneteenth a national holiday
FORT WORTH, Texas - The Fort Worth woman nicknamed 'the grandmother of Juneteenth' wants to see you move this weekend.
Social impact leader Opal Lee has been on a mission to make Juneteenth a federal holiday. On Saturday, people from across the nation will join the 94-year-old on a two-and-a-half-mile walk. 
With her message on point, Lee has hit the home stretch before her annual Juneteenth walk.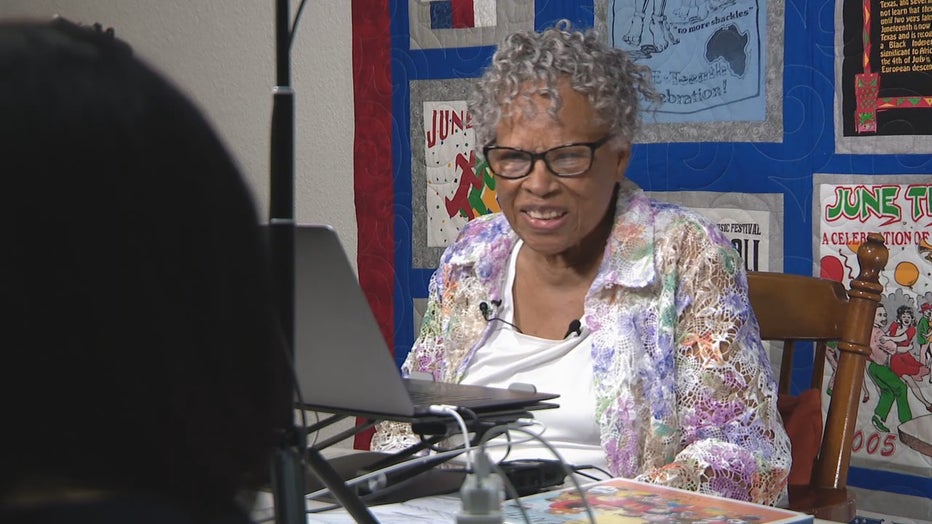 "I'm willing to do whatever it takes to get people to understand Juneteenth should be a national holiday," she said. "None of us are free until we are all free. And we weren't free on the Fourth of July in 1776. I'm advocating we celebrate from the 19th of June until the 4th of July. That would be celebrating freedom."
Lee's family celebrated Juneteenth when she was growing up in Marshall, Texas.                
June 19, 1865, is the day slaves in Texas learned of their freedom two and a half years after the Emancipation Proclamation was signed.
At the age of 89, Lee decided to walk from her home now in Fort Worth to Washington D.C. in an effort to get Juneteenth named a national holiday.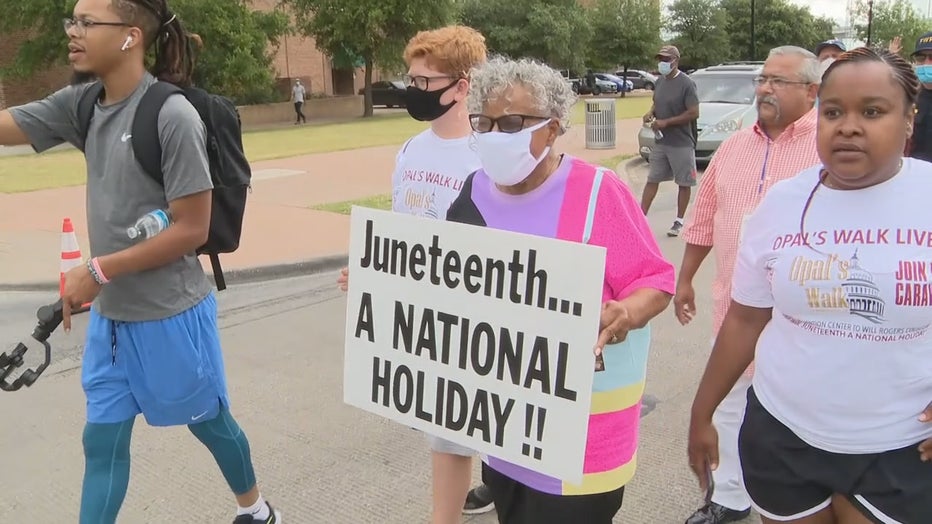 Lee is optimistic about pending legislation and says until it's reality she'll lace up her shoes.
This year will be the largest ever with other cities joining in.
"If we step off at 10 o'clock, in L.A., they're going to step off at 8," she explained. "In Atlanta, Philadelphia and New York, they are going to step up about 11."
Lee is no match for naysayers or the predicted extreme heat.
"Honey, I'm from Texas, and I know the Texas sun," she said. "Yeah, I'll be careful. They'll probably have an umbrella for me and something else. But, yes, I'll be careful."
There's also now a children's book about her efforts, a play and an ongoing petition.
For more information about Lee's journey and to sign the petition, visit www.opalswalk2dc.com and www.juneteenthftw.com/petiton.