7 marathons, in 7 continents in 11 days for a good cause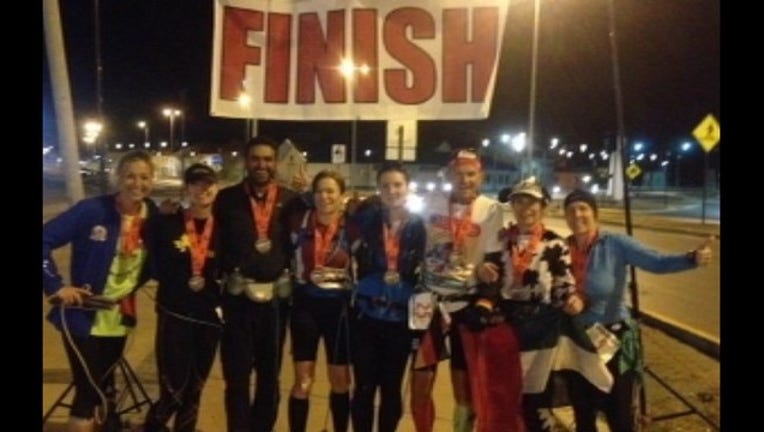 A group of runners from all over the world, traveled all over the world for a marathon that broke a Guinness World Record.
Dr. Brittany King, an Arlington Martin High School graduate who now resides in Houston, completed the Triple 7 Quest with 19 other runners. They ran 7 marathons, in 7 continents in 11 days. The hope was to finish in 7 days but weather delayed them. Dr. King and the runners completed the marathons tethered together with a 3 meter line to 6 other runners, an element that added to breaking the Guinness World Record.
In this order, they traveled to Melbourne, Australia, Abu Dhabi, UAE, Paris, France, Tunis, Tunisia, New York City, Punta Arenas, Chile, then King George Island, Antarctica.
This has been attempted before but never accomplished, until now.
Dr. King ran this marathon to raise funds for families who are unable to afford veterinary care for their pets through the Banfield Charitable Trust. She works for the Banfield Pet Hospital in Houston.
Her inspiration is her dog Hank. He is battling cancer and had to have one of his legs amputated. Her passion has always been helping animals and Hank drives her to make a difference.
CLICK HERE to donate to Brittany King's Charitable cause.