30-year-old Siamese cat named world's oldest living cat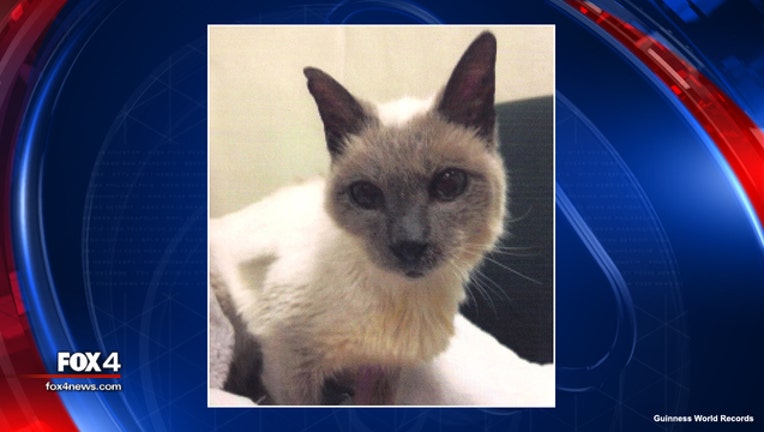 article
MANSFIELD, Texas - Siamese cat born during President Ronald Reagan's administration has been named by Guinness World Records as the world's oldest living cat.
Guinness reports Scooter was born on March 26, 1986 and just celebrated his 30th birthday. He has lived with his owner Gail Floyd in Mansfield, Texas since that day.
Floyd told Guinness that when Scooter was a kitten he liked to play in her hair and even became accustomed to riding on her shoulder.
He's not as nimble as he used to be. In 2014 he broke a leg and now needs ongoing medical testing and treatment. But, Floyd said he still wakes her up every morning at 6 a.m. and is always waiting by the door when she arrives home from work.
Floyd attributes Scooter's longevity to staying active. She said he keeps busy by traveling and has visited 45 of the 50 states. He also often visits the nursing home where her mother lives.
"He likes to see new places and he likes people," she said.
Some of his favorite activities include getting blow-dried after baths and snacking on chicken every other day.
Scooter isn't Guinness' oldest cat of all time, though. That mark belongs to a fellow Texan, Crème Puff of Austin, who lived to be 38. That's double the average life expectancy for cats.
The Associated Press contributed to this report.