Police: Fiery crash in Dallas that resulted in 3 deaths, 2 injuries investigated as street racing
DALLAS - Three people were killed and two others were injured after a fiery wreck overnight Friday in Dallas.
Police said a Range Rover and a Chevy Tahoe were speeding in the 300 W. Mockingbird Lane, when they made contact.
This caused the Tahoe to hit a guard rail, go into the air, and then crash into a building.
Police said two of the people inside were thrown from the vehicle, and all three people who were inside the Tahoe at the time of the crash died.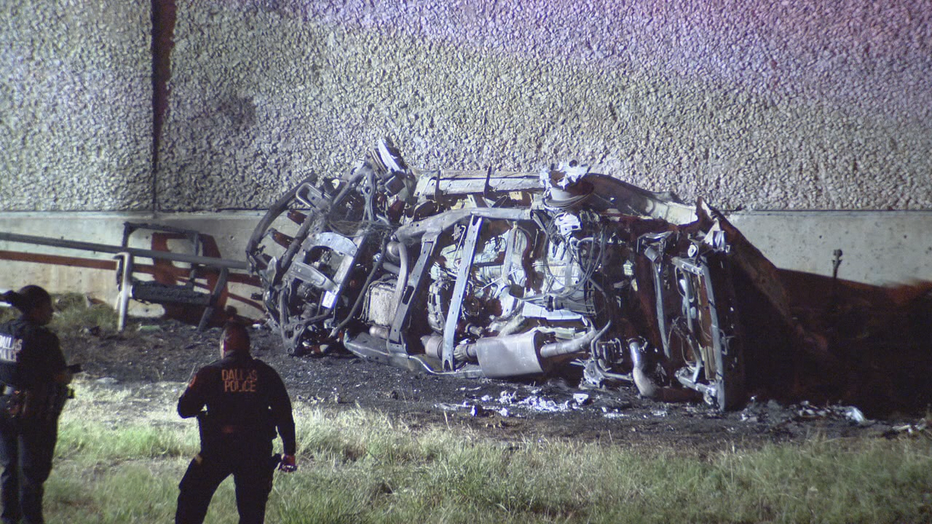 The Range Rover crashed into a telephone pole and caught fire, police said. The two people inside were taken to a hospital in stable condition.
Family members said the drivers of the two vehicles were brothers.
Dallas police said they are investigating this as a "Racing Causing Death Offense and FSRA (failure to stop and render aid) Death."
Crews were still on scene Saturday afternoon repairing the pole the Range Rover crashed into.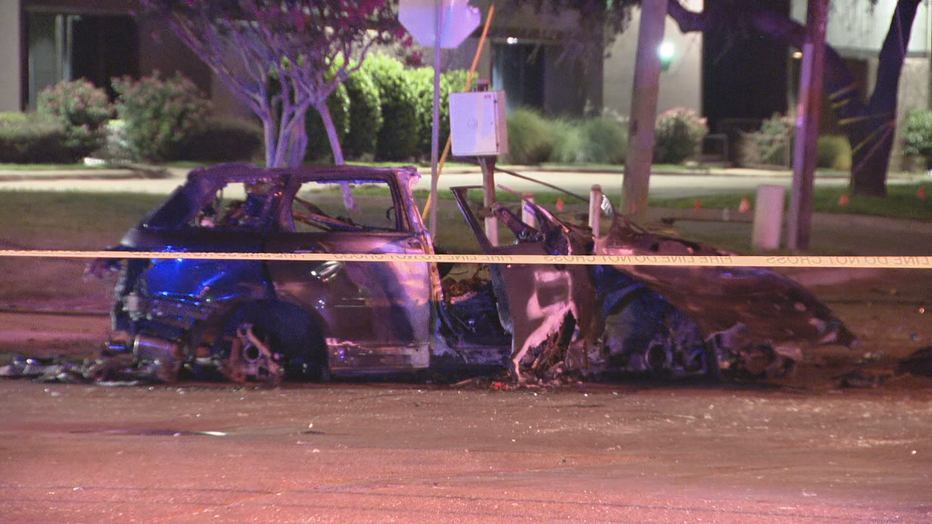 Fransisco Ibarra lives less than 100 yards from the crash scene. 
He said he was watching TV with his wife when he heard a loud bang.
"I guess it's a long stretch and what gets them is the curve. It hooks to the left, that's where they crashed. Up there first and came rolling down, unbelievable," he said.
Ibarra said he sees accidents in this specific spot way too often, but this was the worst one by far. 
It's still unclear how many cars were involved and if charges will be filed. 
Several businesses and homeowners in the area said street racing is an issue on this road, and are asking for people to please slow down.