2nd grader who shaved her head gets special award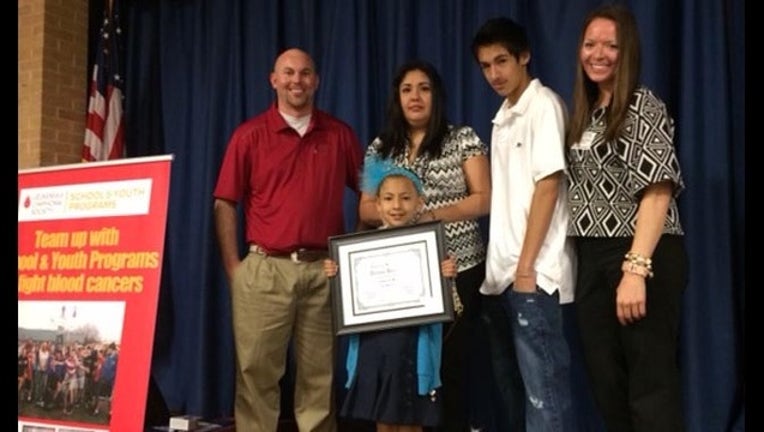 A Fort Worth student who shaved her head in support of a friend was honored for her bravery.
The Leukemia & Lymphoma Society surprised Desiree at W.M. Green Elementary School Friday morning and presented her with a special award.
The second grader's teacher recently read a book about children who shave their heads to honor those battling cancer. Desiree has a friend battling cancer and was inspired to do the same.
Sadly, her classmates teased her about her new bald look.
The cancer society and a local cancer survivor spoke to students and thanked Desiree for her selfless gesture.