2018 will be second-wettest on record in Dallas-Fort Worth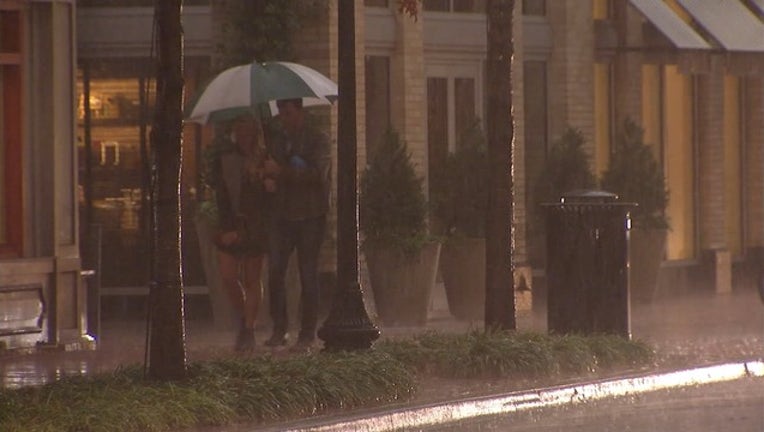 article
2018 is set to be the second-wettest on record after storms moved through North Texas on Wednesday.
This year's total is now officially 55.51 inches at DFW Airport, aided in large part by a record amount of rainfall in September (12.69 inches) and October (15.66 inches).
We're not going to pass the all-time annual rainfall record of 62.21 inches, which was set just three years ago in 2015.
2018 was third all-time until Wednesday, when 2.45 inches of rain was recorded at DFW and another .24 inches fell after midnight pushed 2018 into second place.
TOP 5 WETTEST YEARS -- DALLAS-FORT WORTH
2015: 62.61 inches
2018: 55.51 inches (as of midday 12/27/18)
1991: 53.54 inches
1932: 51.03 inches
1973: 50.62 inches