2 of 3 wildfires in Texas Panhandle now fully contained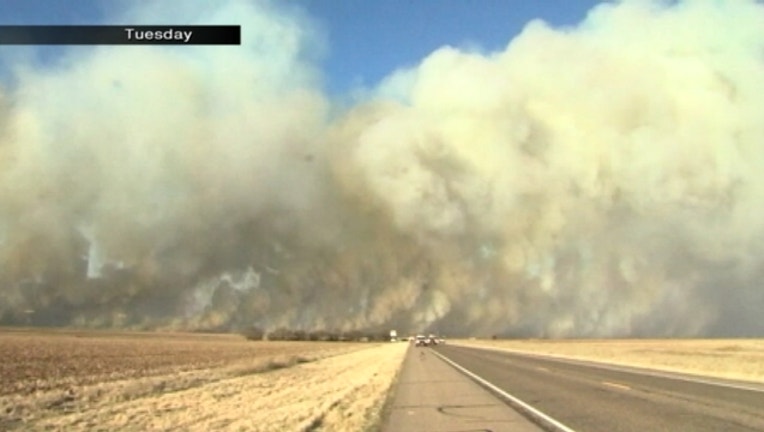 DALLAS (AP) - Officials say two of the three fires that have burned the Texas Panhandle this week now are fully contained and firefighters continue to tamp down the largest of the three.
The Texas A&M Forest Service says a fire in the northeast corner of the Panhandle near the Oklahoma border has burned nearly 500 square miles and was 75 percent contained Thursday.
A separate fire just to the south was fully contained after burning about 210 square miles. Another, smaller fire to the west, near Amarillo, was fully contained by firefighters Tuesday.
Four people have died in the Texas fires while a fifth person was killed in Oklahoma and another person died in Kansas.
The Texas Cattle Feeder's Association says more than 5,000 cattle are in immediate need of hay and feed supplies.