2 arrested for breaking into multiple cars in Grapevine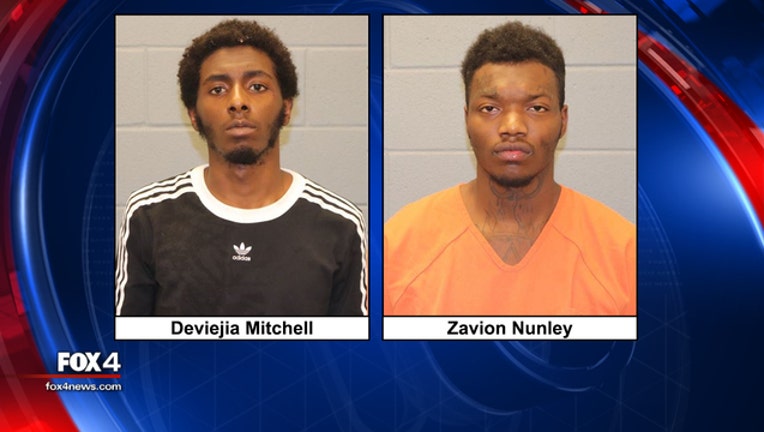 GRAPEVINE, Texas - Two car burglary suspects were arrested in Grapevine after a woman caught them in the act and called police.
The arrests happened the morning of April 24, after a woman was walking to her vehicle in the parking garage for Aura Four44 apartments.
The woman saw a man breaking into her car, then went back to her apartment and called 911.
Grapevine PD officers responded minutes later, and saw several cars with windows broken out.
An officer then spotted two men who were crouched between a car and the wall, and both of them ran away when the officer tried to speak with them.
The two suspects split up after getting out of the parking garage, but both were later taken into custody.
Police say one went through some shrubs and into a nearby creek. The officer followed him into the creek and took him into custody following a short struggle.
During the struggle, the officer said the suspect was trying to reach into his waistband, and it was later found that the suspect had a loaded pistol in his waistband.
Other officers searched the parking garage, and found a car that had been reported stolen with stolen property inside. There were almost a dozen vehicles that had their windows broken.
The two suspects face charges of burglary, evading, resisting arrest, theft of firearm, unlawful possession of a firearm by a felon, criminal mischief, and an outstanding warrant.
Police say the parking garage was locked, but people had left bags inside their vehicles where thieves could see them.