18-wheeler hits bridge, shuts down part of Loop 12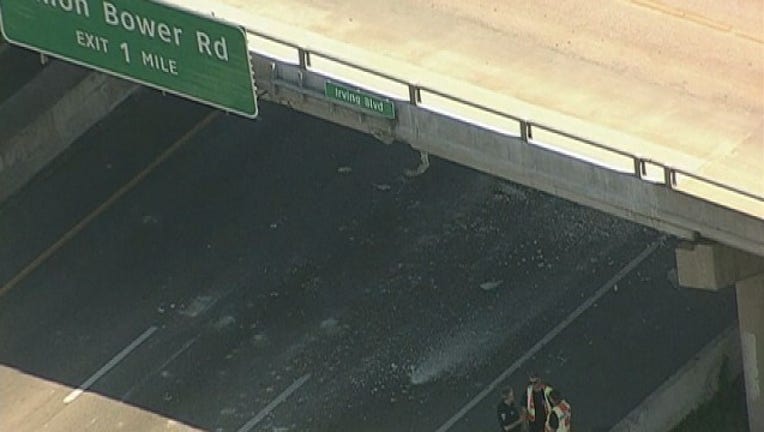 article
An 18-wheeler carrying a piece of heavy equipment hit the old Irving Bridge across northbound Loop 12.
It happened Friday around 10 a.m. Police said no one was hurt, but chunks of the bridge have fallen onto the roadway.
Video from SKY 4 showed concrete on the highway and a smashed windshield on at least one SUV, possibly from falling debris.
The northbound lanes of the highway are expected to be shut down for about two hours.
The Texas Department of Transportation is inspecting the damage to the bridge to determine if any work needs to be done.