18-wheeler gets stuck under Tollway overpass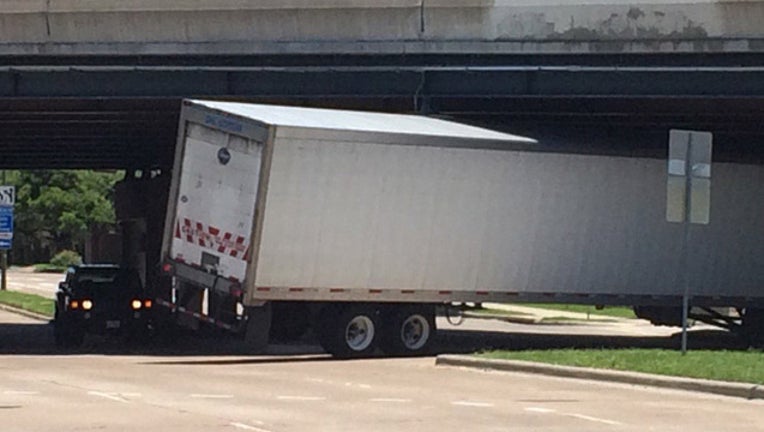 article
A truck stuck in a Dallas overpass closed a road for about two hours Monday afternoon.
The overpass at Wycliff Avenue and the Dallas North Tollway was closed after a Kroger 18-wheeler took a turn too sharply, ramming itself under the bridge.
The scene has been cleared after a few hours. Officials are inspecting the bridge to make sure it is still structurally sound.