10-year-old boy killed in auto-pedestrian crash in Dallas
DALLAS - A 10-year-old boy is dead after an auto-pedestrian crash in the Red Bird area of Dallas Friday night.
According to police, the boy, who family members say was named Lemonterrion Wright, was hit as he ran into the street near Westmoreland Road and Gannon Lane.
He was taken to Children's Medical Center, where he died.
Police say at least two cars hit the 10-year-old as he was running across the busy street.
The boy's family says some of his siblings witnessed what happened.
"They don't know what they took from me. It's my baby, my child, he's ten," Wright's mother, Amber Moore, said.
Moore and her family are in pain after her 10-year-old son was killed in the auto-pedestrian crash.
"He smiled at me, he said, 'I'll see you later mama, I love you.' I didn't know that was the last time I was going to see my baby. Lord, that was the last time I was going to see my baby," Moore said.
Family members say the boy was playing outside with his other siblings when he went to the nearby store.
He was struck and killed while running across the street, and the family says some of his siblings saw it happen.
"They just cry, and they don't understand," Moore added.
The boy was a student at Elisha Pease Elementary in Oak Cliff. He was one of seven children, and his family nicknamed him 'Major.'
"We called him Major because he had puffy cheeks and always smiling," the victim's aunt, Trina Wilson, said. 
Initially, investigators at the scene called this was a hit-and-run.
Multiple witnesses said they saw people running from the scene, and that other cars that hit the boy did not stop, but Dallas police are now saying they are just investigating this as a pedestrian accident.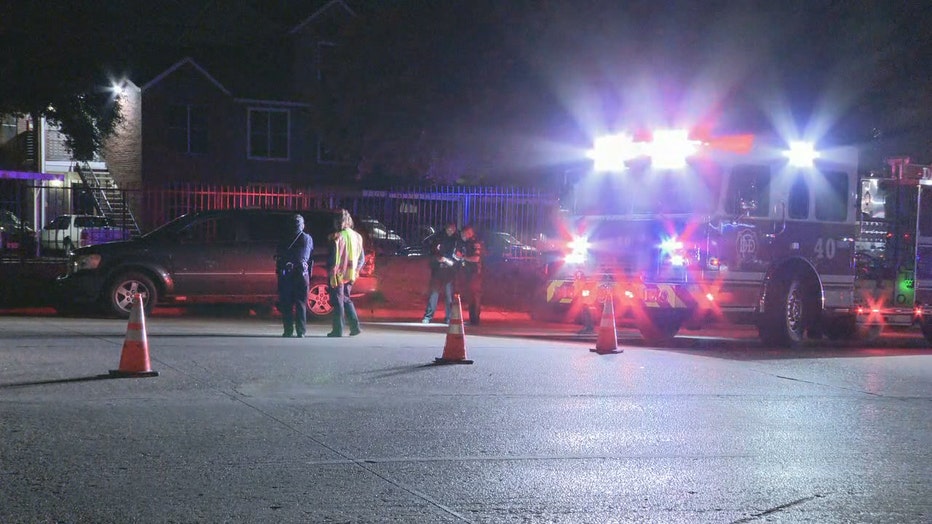 DPD officials now say that two cars stayed on scene and the drivers called 911.
Police have not said if any criminal charges have been filed against any of the drivers.
"To see him in that street when I pulled up, tore me up," Wilson said. "He was 10, but he was strong. And he didn't deserve that."
Wright's family plans to hold a vigil in his honor in the coming days.
Initially, police said the victim was 12 years old, but clarified Saturday morning that he was 10.