$1 Million Powerball ticket sold in Euless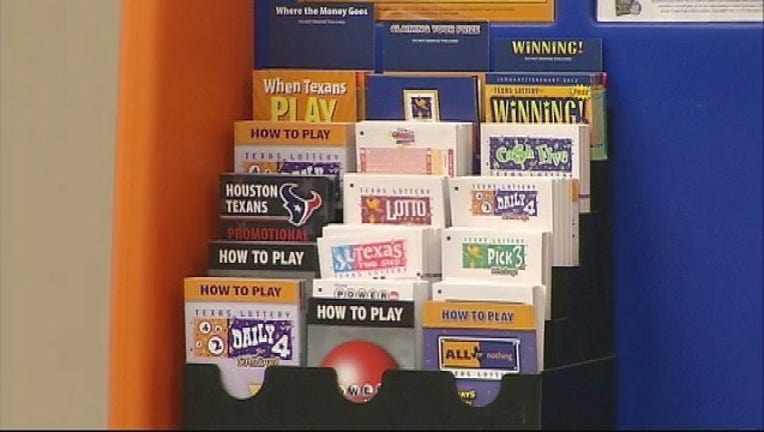 article
No tickets matched all the Powerball numbers Saturday night but one ticket in Texas is worth a million dollars.
A ticket that matched every number except the Powerball number was sold at the Valero on Industrial Boulevard in Euless, according to the Texas Lottery Commission.
The store manager was overjoyed when he found out.
"I feel so great and I'm so proud. Because one my customers, he won the million dollars you know. This is big money. I am so proud; I do not have words to explain," said store manager Suresh Panthi.
Thousands of other Texans won smaller prizes.
Saturday's numbers were 5, 10, 21, 34. 58. The Powerball number was 33.
Right now it is estimated next Wednesday's Powerball jackpot will be worth 450 million dollars.