Warm to Start...Storms to Finish the week!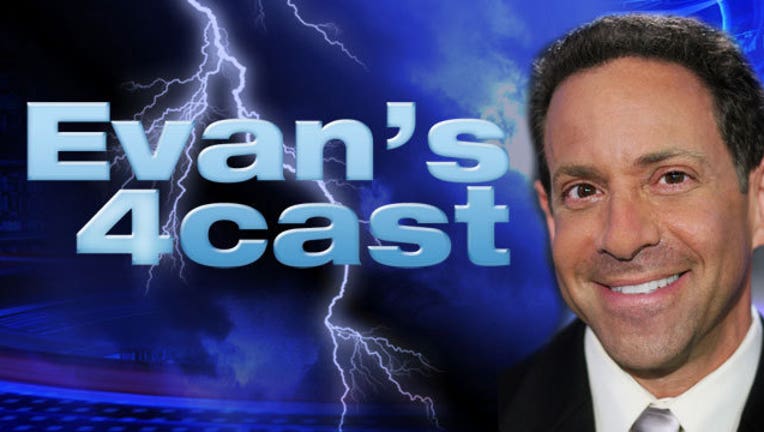 Fairly warm if not HOT start to the week...followed by several storm chances.
Today and Tuesday are the "quiet days". Other than a few clouds today, we'll hit 90 again many areas with a stronger south breeze developing. It will be more humid as well.
Tuesday may see some low clouds early before a partly sunny WINDY day. Between winds, and humidity and a few extra clouds...highs should be in upper 80s.
Tue. evening...storm will blow in west Texas along a dry line as a strong disturbance moves in. They should easily make it into western counties OVERNIGHT (mainly wind risk...some hail) before rapidly weakening on their way into the Metroplex Wed AM, BUT some will still survive with an early day rain chance.
The rest of Wednesday should be quiet and humid in the mid 80s although we can't rule out a stray afternoon shower or storm east/south.
Thursday and Friday may be the stormy parts of the forecast. Thu. PM-eve finds a strong disturbance heading into very muggy air. That shouldl be enough to trigger fairly strong to severe stormsesp. I-35 and west.
Friday PM-eve-night finds an approaching cold front triggering fairly widespread strong to severe storms. Obviously this far out...timing is still going to be impossible but it's worth keeping track of.
The weak front will enter NTX saturday (still a chance for storms) but looks to clear the area Sunday. With any luck, that means we start to dry out Saturday night into Sunday.