Dallas weather: Saturday storms could bring egg-sized hail, damaging winds
North Texas could see multiple rounds of rain and storms on Saturday and there is a chance they could be severe.
A large area of North Texas is under an "enhanced" risk of severe weather. That is a 3 out of 5 on the National Weather Service's scale.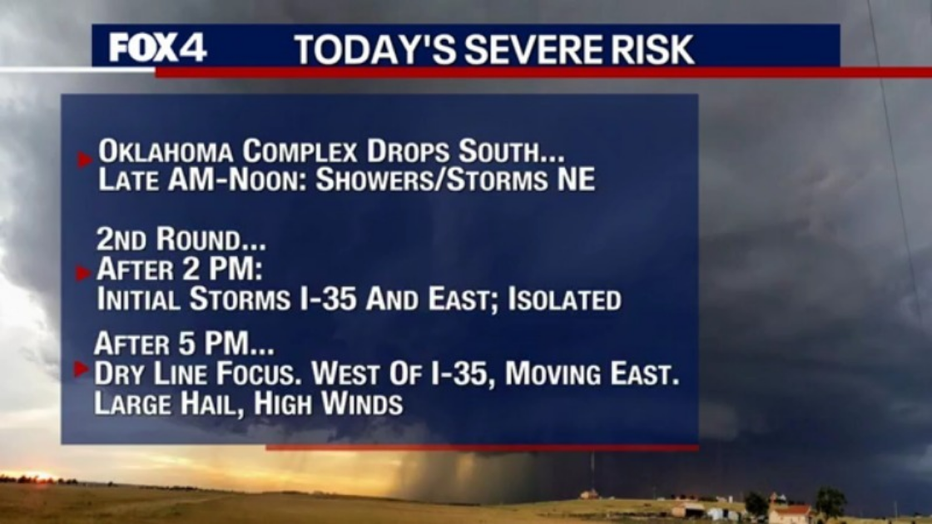 There will likely be two rounds of storms on Saturday.
One in the late morning to afternoon with a complex dropping south from Oklahoma.
The system will likely clip the northeastern counties of North Texas before moving off to the south and east.
The second system depends on what happens in the morning.
An outflow boundary from the morning complex will set up across the Metroplex.
Storms will likely start to fire up around 2 to 3 o'clock on Saturday afternoon along the line.
Most of those storms will be isolated.
After that, a dry line will set up west of Fort Worth around 5 pm. The storms that develop could produce egg-sized hail and winds up to 60-70 miles per hour.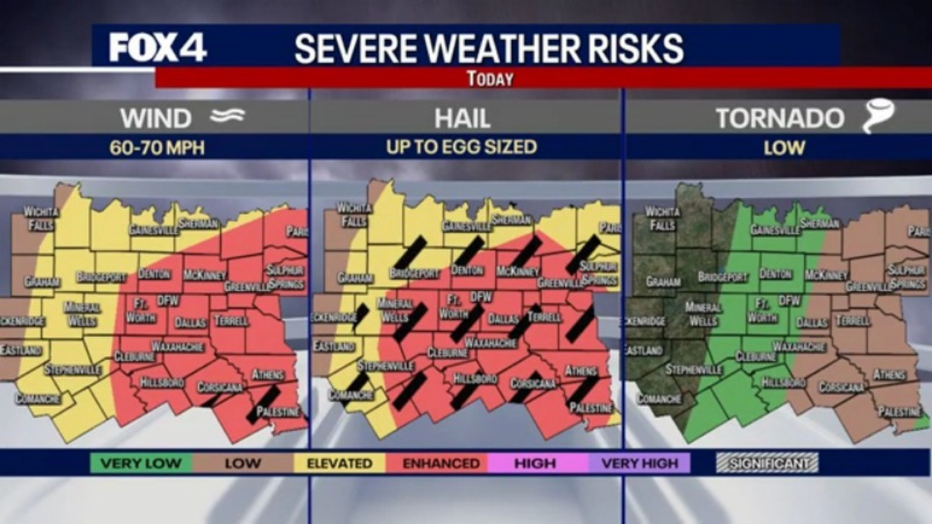 There is a tornado threat, but it is very low and mostly to the east.
The National Weather Service issued a Severe Thunderstorm Warning until 10 p.m. for much of North Texas.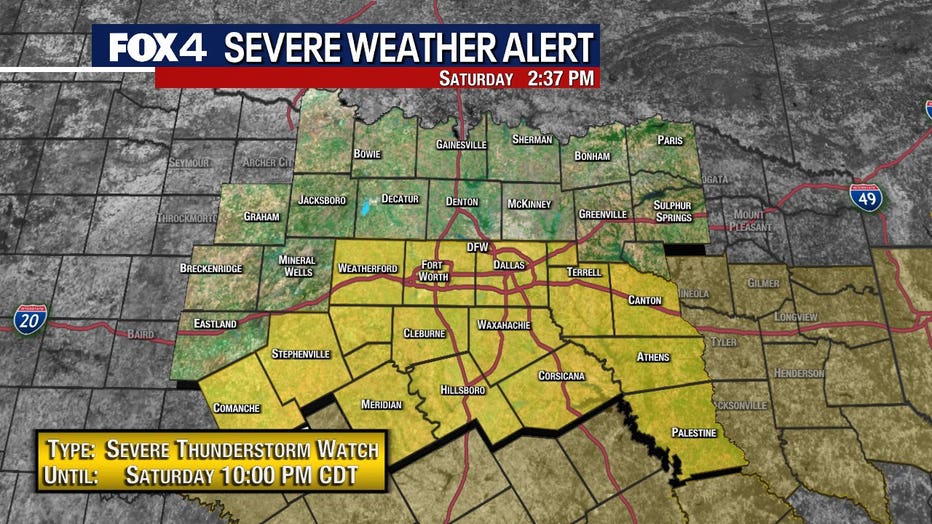 Hail has already fallen in several parts of North Texas.
FOX 4 viewer Steve Tidwell shared a photo of some golf ball-sized hail that fell in Coriscana around 4:30 p.m.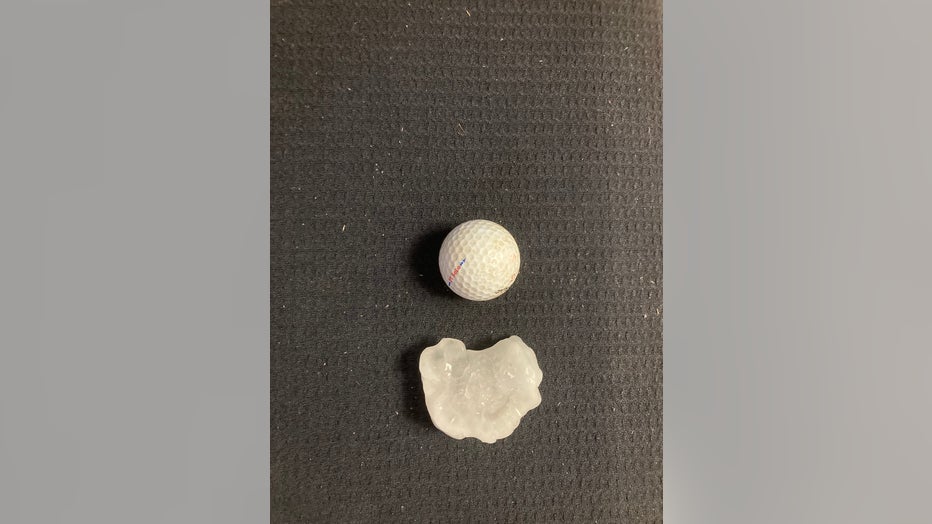 Golf ball-sized hail in Corsicana on June 10 (Source: Steve Tidwell)
Some parts of Coriscana are reporting hail up to the size of tennis balls!
The threat of severe weather is already causing an impact.
TCU delayed the start of their Super Regional game against Indiana State.
The Horned Frogs game has been pushed back from 5 p.m. to 7.
There is only a 50% chance of rain on Saturday, meaning that half of North Texas will not see a drop!
Download the FOX 4 WAPP for any updates to the forecast if you are out and about and be sure to stay weather aware.
Live Updates
7-Day Forecast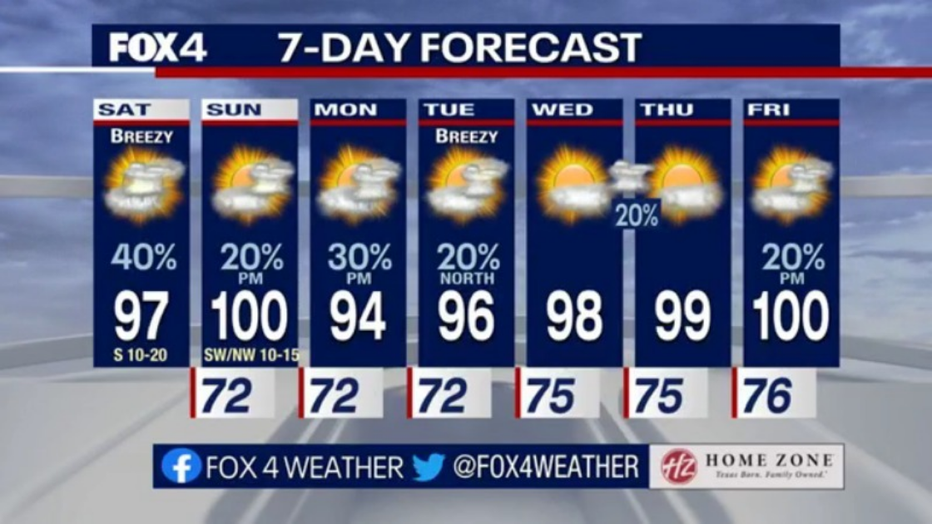 After the storms on Saturday the summer heat is coming through.
High temperatures will creep up to 100 degrees on Sunday.
There is also a chance of some strong to severe storms on Sunday afternoon.