Dallas weather: Rain moves into North Texas on Tuesday
After last week's ice, spring-like temperatures were a welcome sight on Monday, but the weather will be changing again soon.
Rain is expected to move into North Texas on Tuesday, there will be scattered showers in the morning with rain becoming more likely throughout the day.
Heavy rain and even possibly some thunderstorms could develop on Tuesday night.
On Wednesday, things will be wet for the morning drive before drying out later in the day.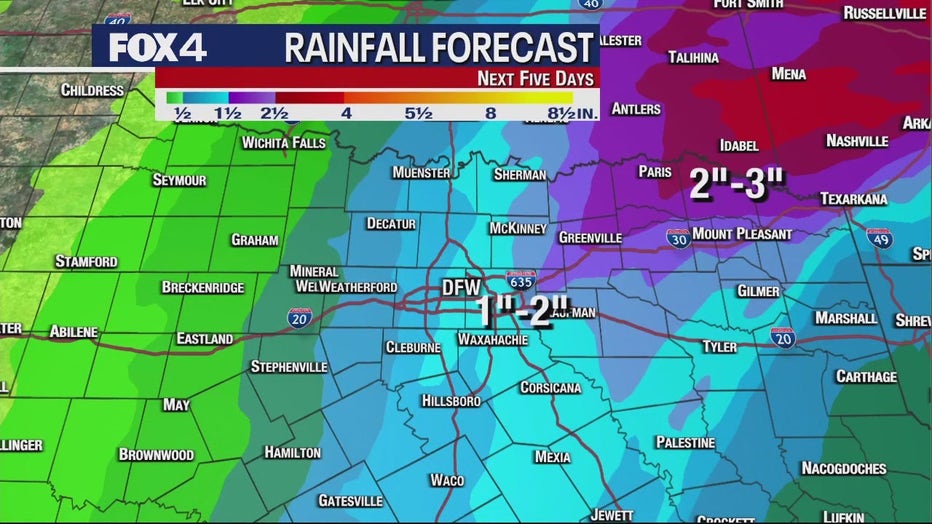 Areas in DFW are expected to get one to two inches of rain, with the areas to the east getting more than two inches.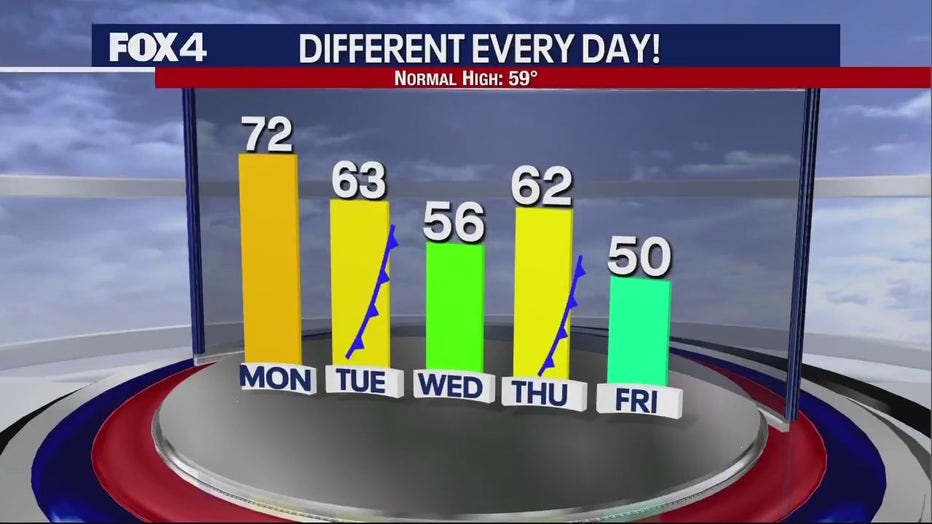 High temperatures will drop from the 70s on Monday, down to the 50s on Wednesday.
Temperatures are expected to rise a bit on Thursday before dropping into the 50s again on Friday.
DFW Live Radar
7-Day Forecast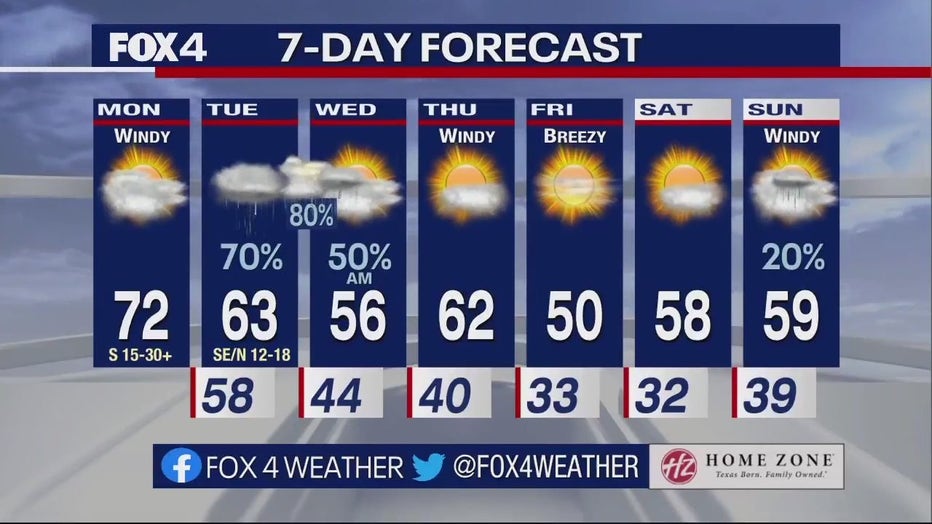 The next opportunity for rain will be on Sunday.
There is currently a 20 percent chance of rain on Super Bowl Sunday.