Women's NCAA Final Four returns to Dallas in 2023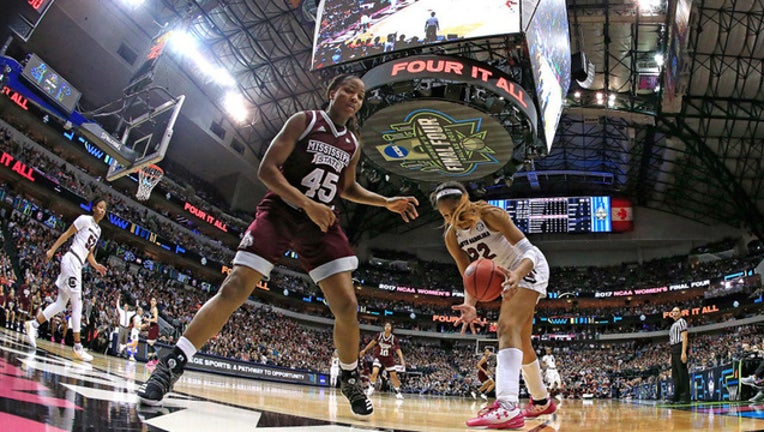 article
The Women's Final Four is returning to Dallas in 2023.
The NCAA on Monday announced the next group of championship sites for women's basketball. Dallas previously hosted the event in 2017 at the American Airlines Center, which is where the 2023 Women's Final Four will take place.
"We look forward to bringing the Women's Final Four back to Dallas," said Big 12 Commissioner Bob Bowlsby in a statement. "The 2017 Women's Final Four was a great success both on and off the court with compelling games, sellout crowds and community involvement. We appreciate the NCAA Women's Basketball Committee providing us another opportunity to host this spectacular event."
Other future host sites include San Antonio in 2021 and Minneapolis in 2022.
The Dallas Women's Final Four will take place on March 31 and April 2, 2023.