Wings use big 4th quarter to rally past Stars 94-82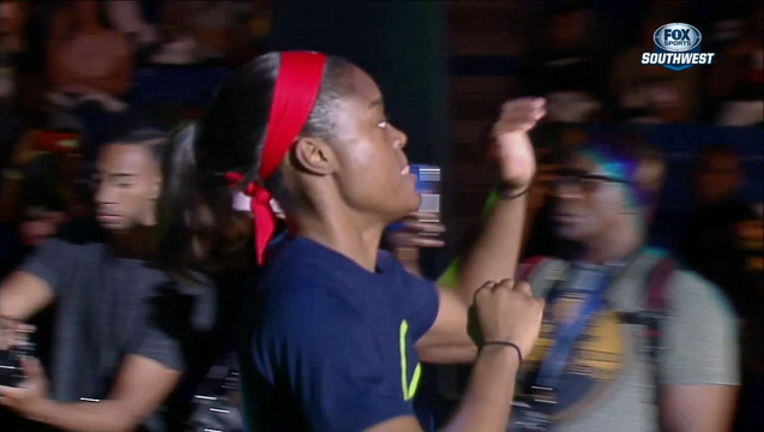 article
SAN ANTONIO (AP) - Karima Christmas scored 18 points, Skylar Diggins-Smith and Allisha Gray each had nine points in a decisive 33-13 fourth quarter, and the Dallas Wings rallied past the San Antonio Stars 94-82 on Thursday.
Dallas went on a 13-2 fourth-quarter run and took its first lead of the second half on Glory Johnson's layup with 5:37 to go. San Antonio got within 85-82 after Moriah Jefferson's 3-pointer but Dallas scored the final nine points, highlighted by Gray's steal and layup with 1:39 left.
Diggins-Smith and Gray each finished with 17 points for Dallas (2-1), ranked seventh in the AP power poll. Johnson had 12 points and 11 rebounds.
Kayla McBride scored 18 points and Isabelle Harrison had her first career double-double with 16 points and 12 rebounds for 12th-ranked San Antonio (0-4). Jefferson, who averaged 13.9 points and 4.2 assists last season, made her season debut and scored nine points in 23 minutes.
Top pick Kelsey Plum made her WNBA debut and scored her first points on a jumper from the free-throw line to give San Antonio a 29-28 lead. She gave the Stars their first double-digit lead on a layup in transition with 3:47 left in the third quarter and finished 2 of 5 from the floor for four points in 12 minutes.