Urruti, Gonzalez lead FC Dallas past Real Salt Lake, 3-0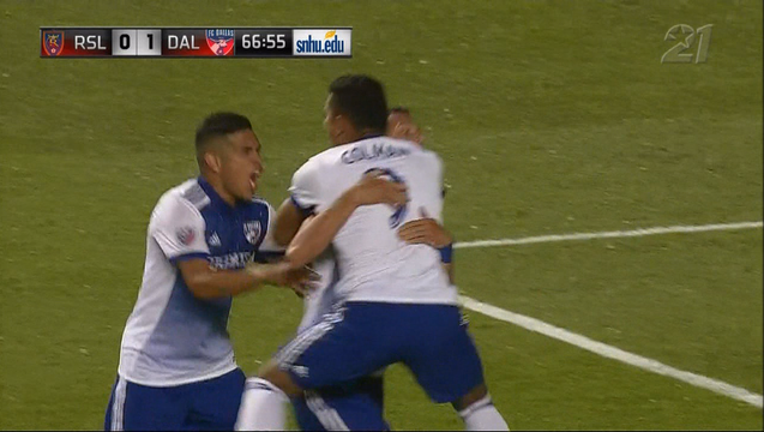 SANDY, Utah (AP) - Maximiliano Urruti scored two goals and 21-year-old Jesse Gonzales had his fourth shutout of the season in FC Dallas' 3-0 victory over Real Salt Lake on Saturday night.
FC Dallas (5-0-3) moved into a tie with Sporting Kansas City atop the Western Conference standings and is unbeaten in its last 13 regular- season MLS games, dating to Sept. 10, 2016.
Gonzalez, a 6-foot-4 homegrown, tied his career high with six saves.
Urruti converted from the spot in the third minute after Demar Phillips was called for a handball near the endline.
Matt Hedges made it 2-0 in the 67th, shielding defender Justin Schmidt and then heading home a perfectly placed corner kick by Kellyn Acosta, and Urruti added another goal - his seventh of the season - in the first minute of stoppage time.
Matt Van Oekel, who came in with seven career saves, had six stops for Real Salt Lake (2-6-2). The Utah club has lost three in a row.