SMU announces indoor-outdoor football practice facility plans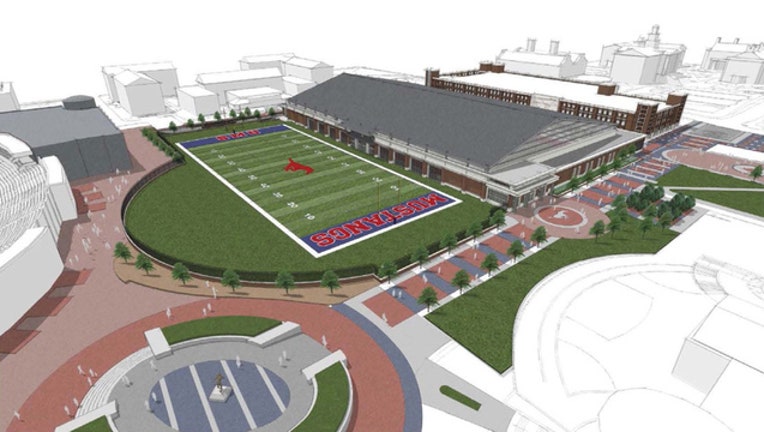 article
SMU announced plans to build a new indoor-outdoor football practice facility on Tuesday, just days after the school made it known it wants to join the Big XII.
The plans also include a new soccer stadium, since the new practice facility would be built on the site of what is currently Westcott Field. The total cost of the project would be $150 million, according to the school.
The Indoor Performance Center would have a full-sized football field and indoor track. Adjacent to the indoor facility would be a natural grass football practice field. The new soccer stadium would be built along Mockingbird Lane next to Ford Stadium and adjacent to the Meadows Museum.
"This is a transformative plan for SMU Athletics and another tangible example of our commitment and desire to compete at the highest level of intercollegiate athletics," said SMU President R. Gerald Turner in a statement.
The timing of the facilities comes just days after the Big XII said it would expand from its current 10 teams to either 12 or 14 teams total. The conference said its soliciting bids from interested schools.
SMU is just one of many schools that said it's interested in joining the Big XII. Others include BYU, Cincinnati, Colorado State, Houston, Memphis, UCF, UCONN and USF.