Smart sets school record, but North Texas falls to MTSU 79-73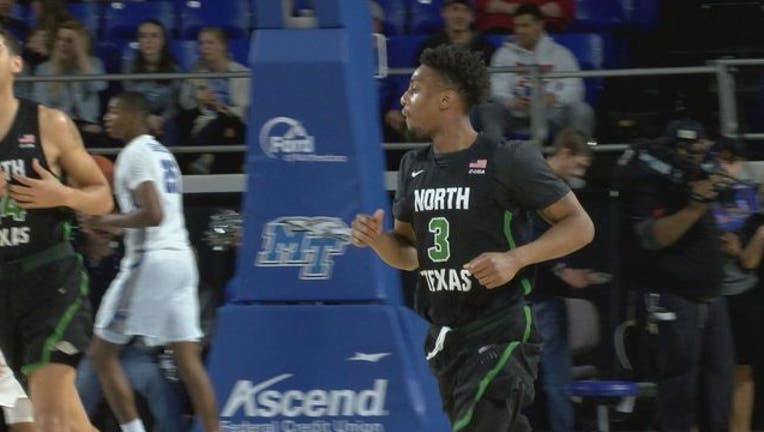 article
MURFREESBORO, Tenn. (AP) - Nick King matched his career-high with 32 points, tying the school record with his fourth 30-point game this season, and Middle Tennessee held off North Texas 79-73 to win its seventh straight on Saturday.
Giddy Potts added 15 points, David Simmons 11 and Antwain Johnson 10 for the Blue Raiders (20-5, 12-1 Conference USA). Johnson hit the 3-pointer that broke a tie at 69 and Simmons followed with two free throws at the 4:22 mark.
Neither team was sharp from there. MTSU was 1 for 5, missing four 3s, but did make 3 of 4 from the line. NTSU was 1 for 4, 2 of 5 from the foul line and committed four turnovers.
Sophomore Roosevelt Smart scored 32 points, hitting 7 of 12 3-pointers to set the North Texas record with 91 for the season, passing Calvin Watson's mark from 2007.
Ryan Woolridge had 11 points, 10 assists and was two rebounds shy of a triple-double for the Mean Green (14-11, 7-5).