San Jose hands FC Dallas first loss on Hyka's goal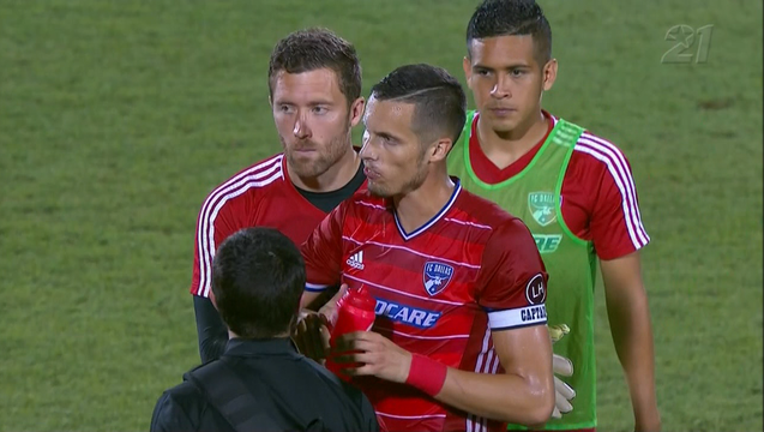 FRISCO, Texas (AP) - Jahmir Hyka scored on a spectacular move in the 81st minute and the San Jose Earthquakes handed FC Dallas its first loss of the season, 1-0 on Saturday night.
Hyka took a pass from Marco Urena and touched the ball straight up over defender Matt Hedges as he raced by before putting the ball in off the post for his third goal.
David Bingham made three difficult saves for his fifth shutout, the 25th in his seven seasons with San Jose (5-4-4). The Earthquakes, who played Wednesday night, had just one win in their previous 12 road games and had been shutout six times and outscored by 13.
Hyka's goal also ended a string in which Chris Wondolowski had scored or assisted on the last seven Quakes goals.
Dallas (5-1-4) was unbeaten in its previous eight games with San Jose, outscoring the Quakes 12-4 with five clean sheets.
Dallas dominated most of the game with 62.3 percent possession and Jesse Gonzalez only made one save.