Romo's quirky eye issue pops up again, but concern doesn't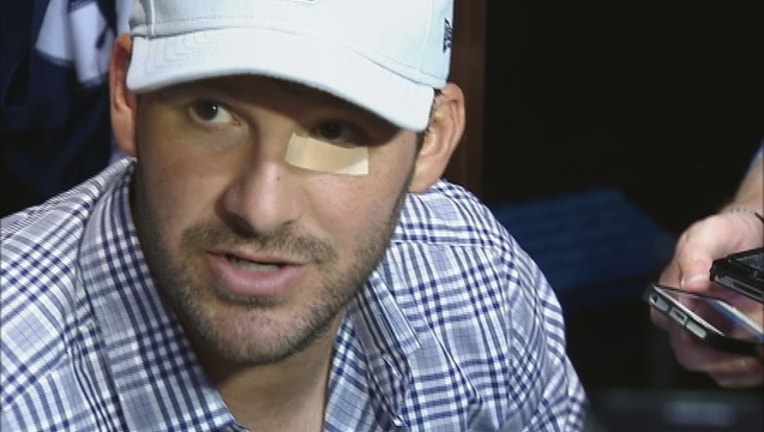 ARLINGTON, Texas (AP) — Cowboys quarterback Tony Romo practiced with his left eye looking better after his second bout with a sty that kept him out of practice for a day early in training camp.
Officials say Romo, who practiced Monday, won't play again until the season opener — Sept. 13 at home against the New York Giants.
Romo threw for two touchdowns in a 28-14 preseason loss to Minnesota on Saturday. The final exhibition game Thursday night against Houston will be reserved mostly for backups.
Also:
— The Cowboys activated LB Rolando McClain off the physically unable to perform list. He was a limited participant in his first practice Monday. He will be inactive again starting next week because of his four-game suspension for violating the NFL's substance-abuse policy.
— The Cowboys released wide receiver Phil Bates, punter Tom Hornsey, long snapper Casey Kreiter, cornerback Robert Steeples and defensive tackle Carlif Taylor. They are at 84 players heading into Tuesday, when rosters have to be cut to 75.