Dallas Mavericks trade Kristaps Porzingis to Wizards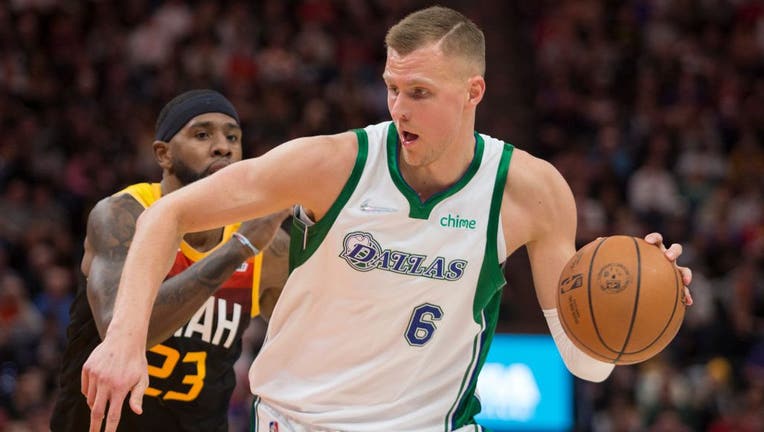 The Dallas Mavericks shocked basketball fans by trading star forward Kristaps Porzingis just before the league's trade deadline.
Porzingis has not been healthy this season, missing 21 of 55 games with either injuries or COVID-19.
But when he is healthy, he can be a key to victory. He averaged 19.2 points and 7.7 rebounds this year.
RELATED: Kristaps Porzingis sits down with Jeff Kolb ahead of third season with Mavs
He will go to the Washington Wizards, who also get a second-round draft pick.
In exchange, the Mavs get guard Spencer Dinwiddie, who is averaging 12 points a game, and forward Davis Bertains, who has had a less than impressive 6 points a game average this season.
Porzingis had two years left on his 5-year contract with the Mavs.
He thanked the team on social media Thursday night.
"Since day one, the fans and the city of Dallas welcomed me with open arms and I will always be grateful for that," he said.
He wished his former teammates, coaches and the organization continued success.