Rangers' Jeffress seeks treatment, still on restricted list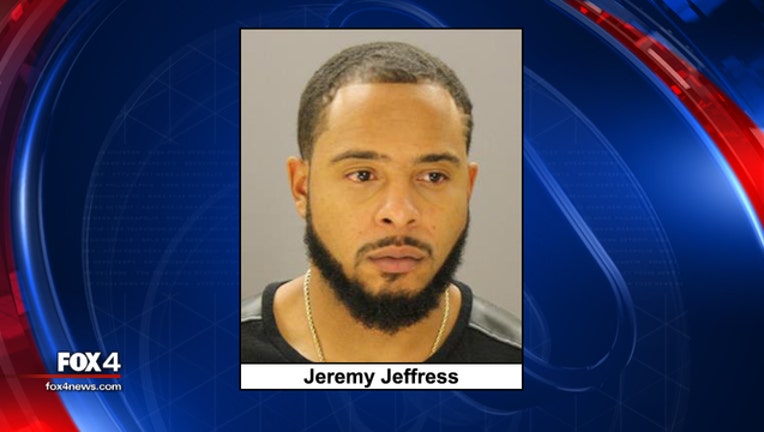 article
ARLINGTON, Texas (AP) — Texas Rangers reliever Jeremy Jeffress will remain on the restricted list while entering an unspecified treatment program following an arrest on a drunken driving charge.
The right-hander apologized to his teammates and fans in a statement issued through the players' union Wednesday. Jeffress, who was arrested last week in Dallas, asked for privacy while in rehab.
"Make no mistake, drinking and driving is wrong," said Jeffress, who was twice suspended on drug violations while in the minor leagues. "I made a mistake that not only jeopardized my wellbeing, but the wellbeing of others, and I thank God that nobody was hurt because of my mistake."
The 28-year-old was pulled over on a traffic stop early Friday morning and booked several hours later in the Dallas County jail. He's out on $500 bond.
Major League Baseball is investigating the arrest, and Jeffress could face a suspension.
"The Rangers commend Jeremy for seeking treatment and taking responsibility for his actions," Rangers general manager Jon Daniels said. "Our thoughts are with him as he is dealing with this situation."
Jeffress came to Texas with catcher Jonathan Lucroy from the Milwaukee Brewers in a trade Aug. 1. He was first suspended for 50 games in the minors in 2007, and then for 100 games two years later.
The hard-throwing Jeffress became the closer this season for the Brewers, recording 27 of his 28 career saves before the trade. As one of the setup men for AL West-leading Texas, Jeffress has no record and no saves with a 4.00 ERA in nine appearances with the Rangers.
Jeffress said he had faced much adversity in his life — "some of it self-inflicted" — and that he was trying to be a positive influence to those around him, including his daughter, Jurnee.
"Moving forward, I promise to do everything I can to live my life the right way, as I look to put this incident behind me," Jeffress said. "And I will begin this process by being away from the team while I get the help I need to overcome these difficult personal issues."
Jeffress thanked police for their professionalism and said he planned to become an advocate speaking out against what he called "impaired driving."
"I hope others will learn from my mistake," he said.