Rangers call up Matt Bush for MLB debut after prison release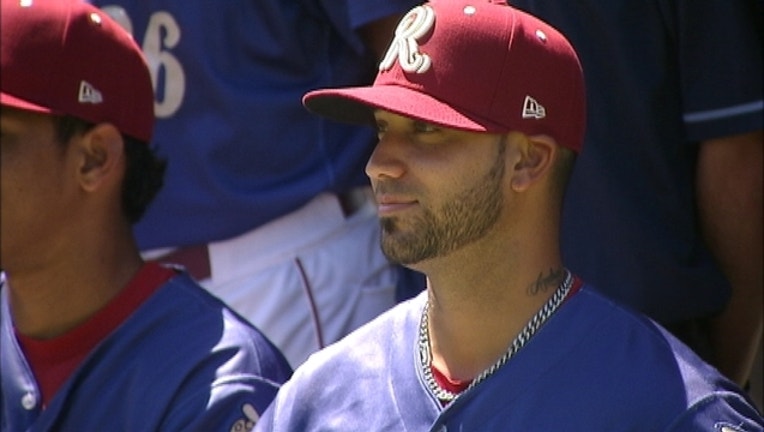 article
ARLINGTON, Texas (AP) — When Matt Bush was released from prison last October after a 3 1/2-year sentence for a drunken-driving accident, the former No. 1 overall draft pick was sober and just hoping for another chance to play baseball.
After only 12 relief appearances for the Texas Rangers' Double-A team, the 30-year-old Bush made it to the majors for the first time Friday — a debut that comes 12 years after he was picked first by his hometown San Diego Padres. The former shortstop has become a hard-throwing reliever.
"Just thinking how hard I've been working lately, and just following the course, all together, it's unbelievable," Bush said. "It's hard to explain."
Bush was drafted in 2004, but he had several alcohol-related incidents and was traded five years later to Toronto. After being released by the Blue Jays, he signed a minor league deal as a pitcher with Tampa Bay.
Then came the March 2012 accident in Charlotte County in Florida that seriously injured a 72-year-old man on a motorcycle. Bush, accused of DUI and leaving the scene, went to prison after pleading no contest. He said the victim has since expressed his forgiveness and wished him the best in turning things around and overcoming his alcoholism.
"I realized I'm not the same person when I drink. I tend to make horrible choices," Bush said. "I don't ever want to be that person again. I like myself today and being sober. I feel like I'm living a dream and I don't ever want this to stop."
The Rangers signed Bush to a minor league deal in December with conditions that remain in place. Bush is still in an Alcoholic Anonymous program, has a curfew and has to avoid alcohol. He can't drive a motor vehicle, which is part of his deal but also because his license is suspended.
"From our observations and importantly the people around him ... we feel he's done very well, he's been an outstanding teammate, he has followed all the conditions that we've laid out with him," general manager Jon Daniels said. "The people around him feel he's well-equipped to handle (being in the majors). We didn't feel like additional time in the system would necessarily make him better equipped to handle that later on."
To make room on the 25-man roster, the Rangers sent struggling center fielder Delino DeShields to Triple-A Round Rock. They had a 40-man spot after trading Anthony Ranaudo to the Chicago White Sox on Thursday.
Bush, drafted just ahead of 2011 AL MVP and Cy Young winner Justin Verlander, was 0-2 with a 2.65 ERA in 17 innings for Double-A Frisco, and converted all five of his save chances in his first regular action since 2011. The right-hander struck out 18, walked four and held opponents to a .158 batting average (9 of 57).
The Rangers first took a look at Bush on a recommendation from Roy Silver, a player development assistant for the team who has helped others come back from troubled pasts. Silver had a big impact on slugger Josh Hamilton, the former No. 1 overall pick who was out of baseball for more than three years because of cocaine and alcohol addictions. Hamilton, the 2010 AL MVP and a five-time All-Star, is currently on the Rangers disabled list recovering from left knee surgery.
Silver or Bush's father will remain a constant companion for the pitcher off the field. His father was with him in Frisco.
Bush, whose fastball is in the upper 90s, said he was shocked at how hard he was already throwing and how great his arm felt when he first threw in spring training.
"I think baseball's a little easier for me because it's just what I'm gifted at, what I'm blessed to be able to do, throw a fastball and be able to locate. Those things that are natural," he said. "The off the field, it's a battle in its own, but it's also, I've been through a lot, put myself through a lot. I've realized a lot about myself and I just continue to take it one day at a time. ... I just don't ever want to have to go through that again, for myself or any organization, my family or my friends."