Mississippi State women beat Baylor to earn 1st Final Four berth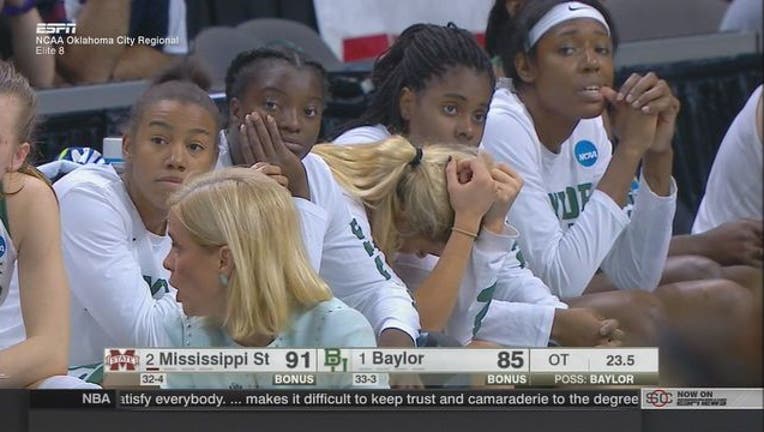 OKLAHOMA CITY (AP) - Morgan William scored a career-high 41 points, and No. 2 seed Mississippi State upset top-seeded Baylor 94-85 in overtime Sunday to reach the Final Four for the first time.
William, a 5-foot-5 guard, was chosen Most Outstanding Player of the regional. She set a school record for most points in an NCAA tournament game.
Victoria Vivians scored 24 points and Teaira McCowan added 10 for Mississippi State (33-4).
Kalani Brown scored 27 points and Nina Davis had 18 for Baylor (33-4), which lost in the Elite Eight for the fourth consecutive year.
William made a 3-pointer to give Mississippi State a 73-68 lead in regulation, but Baylor responded with a 7-0 run, and Brown's basket put the Lady Bears ahead by two. William's layup with 22 seconds remaining tied the game at 75 and forced overtime.
The game featured 24 lead changes.