Mike Napoli re-acquired by Texas Rangers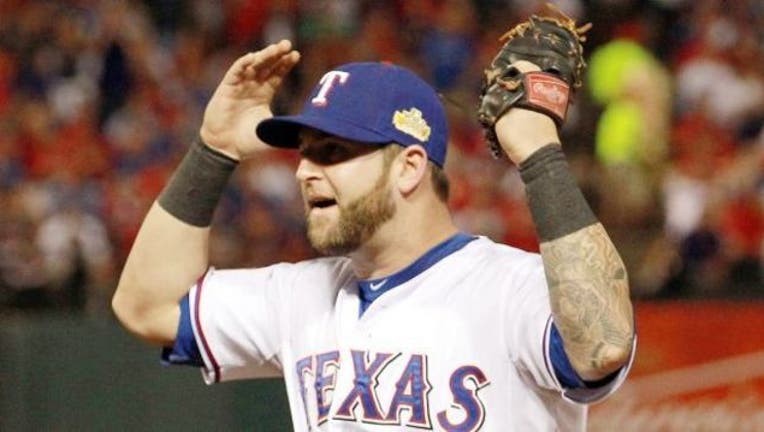 article
Mike Napoli is headed back to the Texas Rangers.
The first baseman was traded Friday by the Red Sox to the Rangers for a player to be named or cash. Boston also sends money to Texas as part of the deal, which came a week after baseball's deadline for trading players without placing them on waivers.
Napoli batted .207 with 13 homers and 40 RBIs in 98 games for last-place Boston this year. He can become a free agent after the season.
Minutes before the first pitch of Boston's game against the Detroit Tigers on Friday night, Napoli was removed from the lineup.
Napoli played for Texas in 2011 and 2012 and quickly became a fan favorite during the team's World Series run.
Napoli won a World Series after he left Texas and signed a deal with the Red Sox in 2013.