Lincecum arrives at Rangers' camp for physical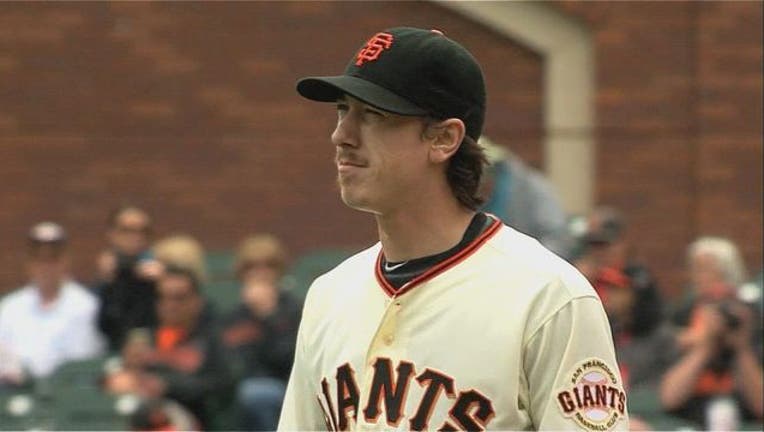 article
SURPRISE, Ariz. (AP) - Tim Lincecum arrived at the Texas Rangers' spring training camp, ready to finalize a contract and return to the major leagues for the first time in two years.
The 33-year-old right-hander took a physical Tuesday. He figures to compete for a bullpen spot.
General manager Jon Daniels said the four-time All-Star has been throwing bullpen sessions on his own since a showcase for scouts last month.
"He was in as close to game shape as you're going to be, from that standpoint," Daniels said.
Texas anticipates Lincecum will throw bullpen sessions and batting practice before getting into a spring training game.
"He's further along than I would say most guys are on report date," Daniels said.
A two-time World Series champion with San Francisco, Lincecum was 108-83 for the Giants from 2007-15. He had season-ending hip surgery in September 2015 and made a brief comeback with the Los Angeles Angels the following season, going 2-6 with a 9.16 ERA in nine starts
Texas thinks Lincecum has good hip movement, flexibility and explosiveness in his delivery.
"Between that and the transition to a bullpen role, gave us some confidence he could be a successful part of the team," Daniels said.
Lincecum has worn No. 55. Texas pitcher Matt Moore, who wears 55 now, expressed a willingness to let Lincecum have the number.
___
More AP baseball: https://apnews.com/tag/MLBbaseball