Kuresa, Jones lead Portland St. in 66-7 rout of North Texas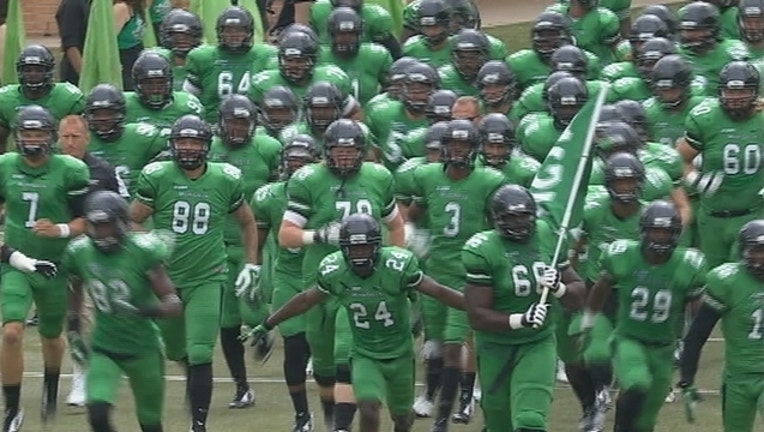 article
DENTON, Texas (AP) — Alex Kuresa threw three touchdown passes and Portland State routed North Texas 66-7 on Saturday night.
Portland State (4-1) had 670 yards of total offense, and bounced back after losing 19-17 to Big Sky Conference foe North Dakota last Saturday.
Kuresa threw for 269 yards and had scoring strikes of 34, 56 and 60 yards. David Jones ran for two touchdowns, including a 70-yarder, and finished with 134 yards on nine carries. Kuresa connected with Jones on the 60-yard touchdown pass two plays after the second-half kickoff.
Nate Tago ran for two touchdowns, and Steven Long ran for one. Darnell Adams and Thomas Carter III had touchdown catches.
With about a minute to play, DaMarcus Smith threw a 9-yard touchdown pass to Carlos Harris for North Texas (0-5). The Mean Green finished with just 198 yards of offense.