Group of Baylor fans take out ad thanking Ken Starr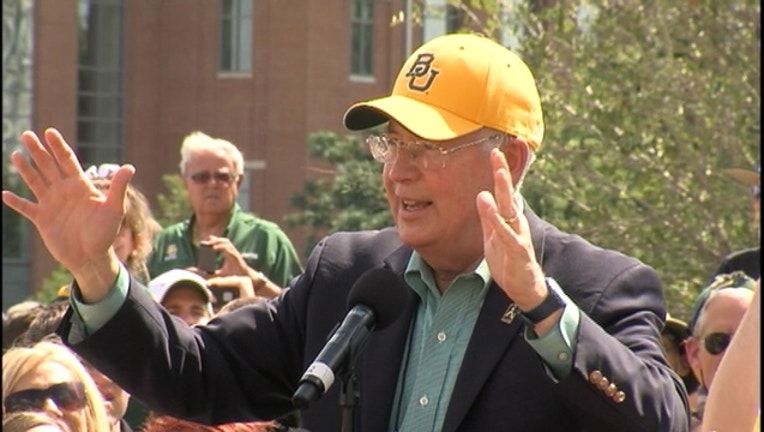 article
A group of "alumni and friends of Baylor" took out a full-page newspaper advertisement thanking former school president Ken Starr for his service. The ad appeared in Sunday's edition of the Austin American-Statesman.
The second line of it thanks Starr for, "his exceptional care for students and their well-being."
Starr resigned as Baylor's president and chancellor in May after a university-mandated investigation found the school did not adequately investigate reports of sexual assaults, especially assaults alleged against football players.
The bottom of the ad links to a website, ThankKenStarr.com, where users can sign a thank you. The full text from the ad appears above the spot to submit a thank you. The bottom of the site says it is paid for by "prominent alumni and friends of Baylor."